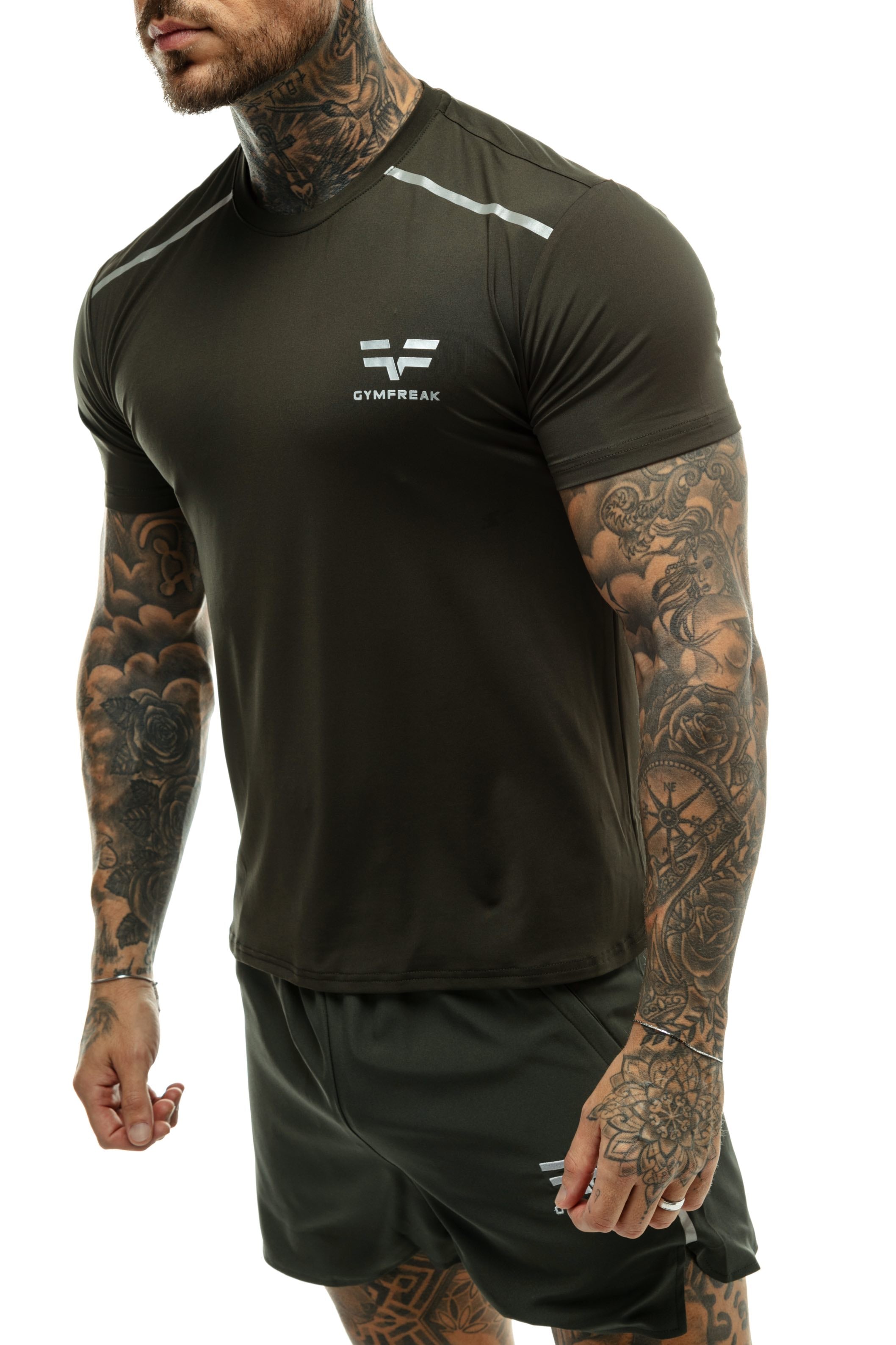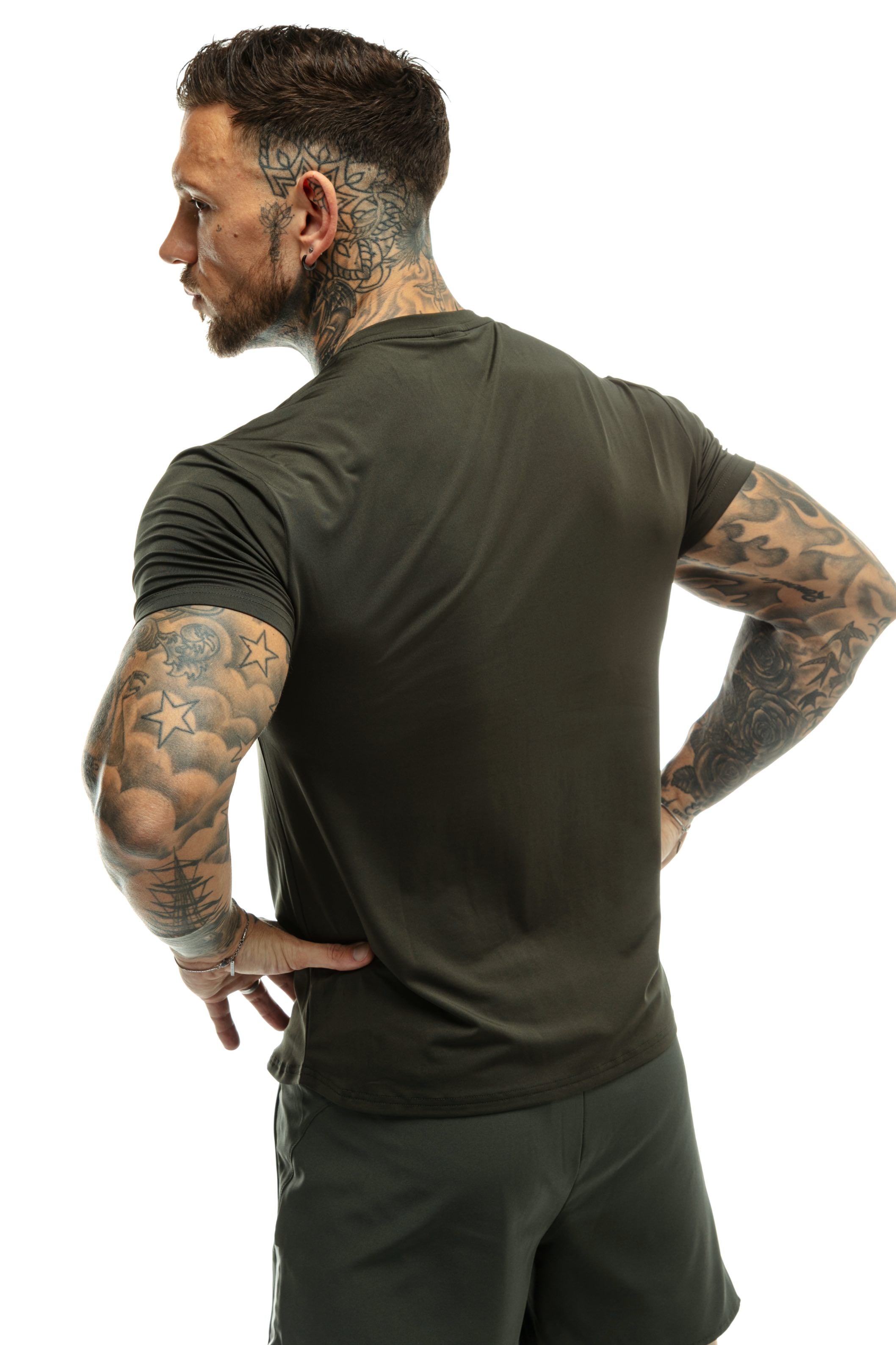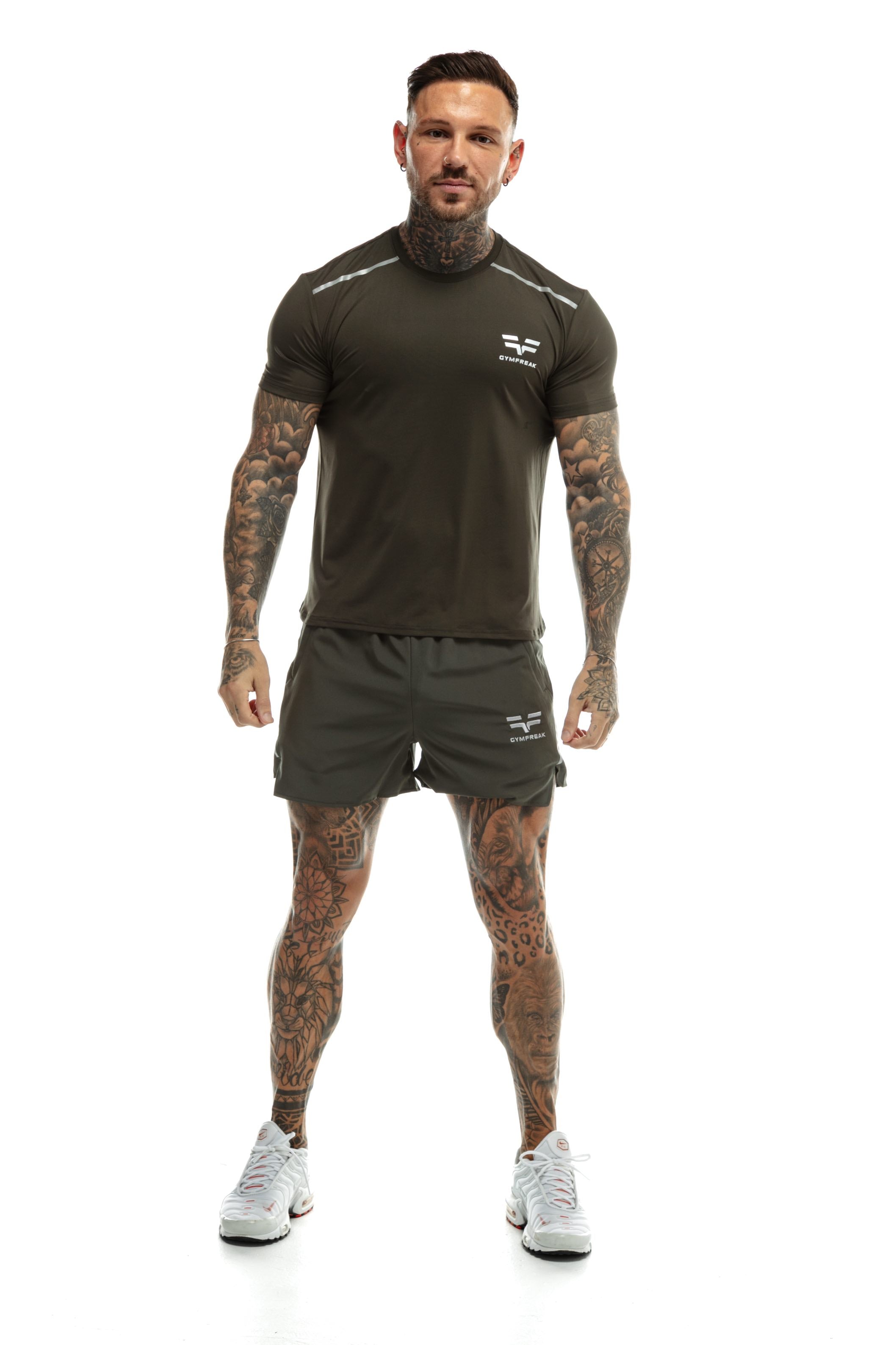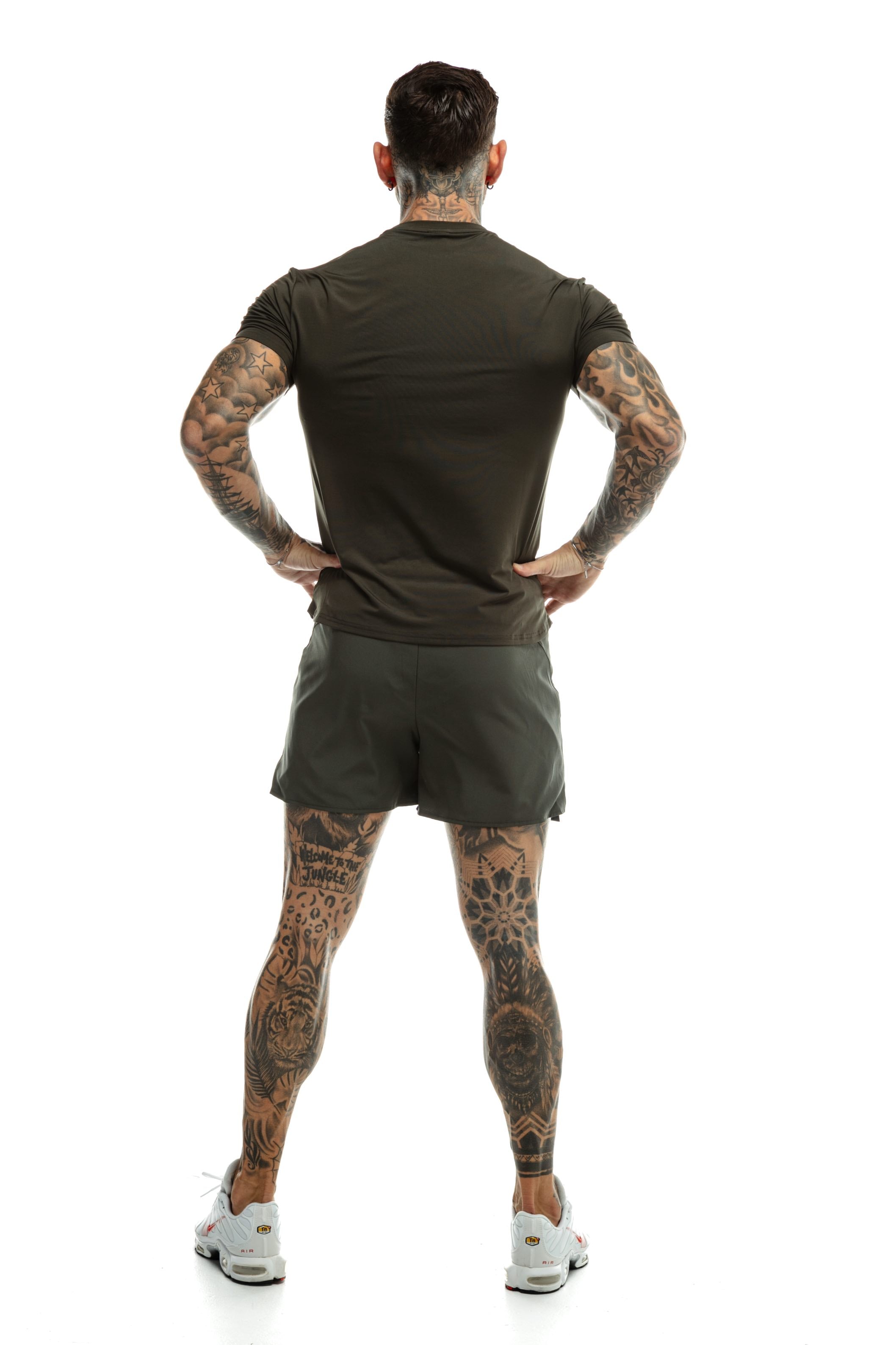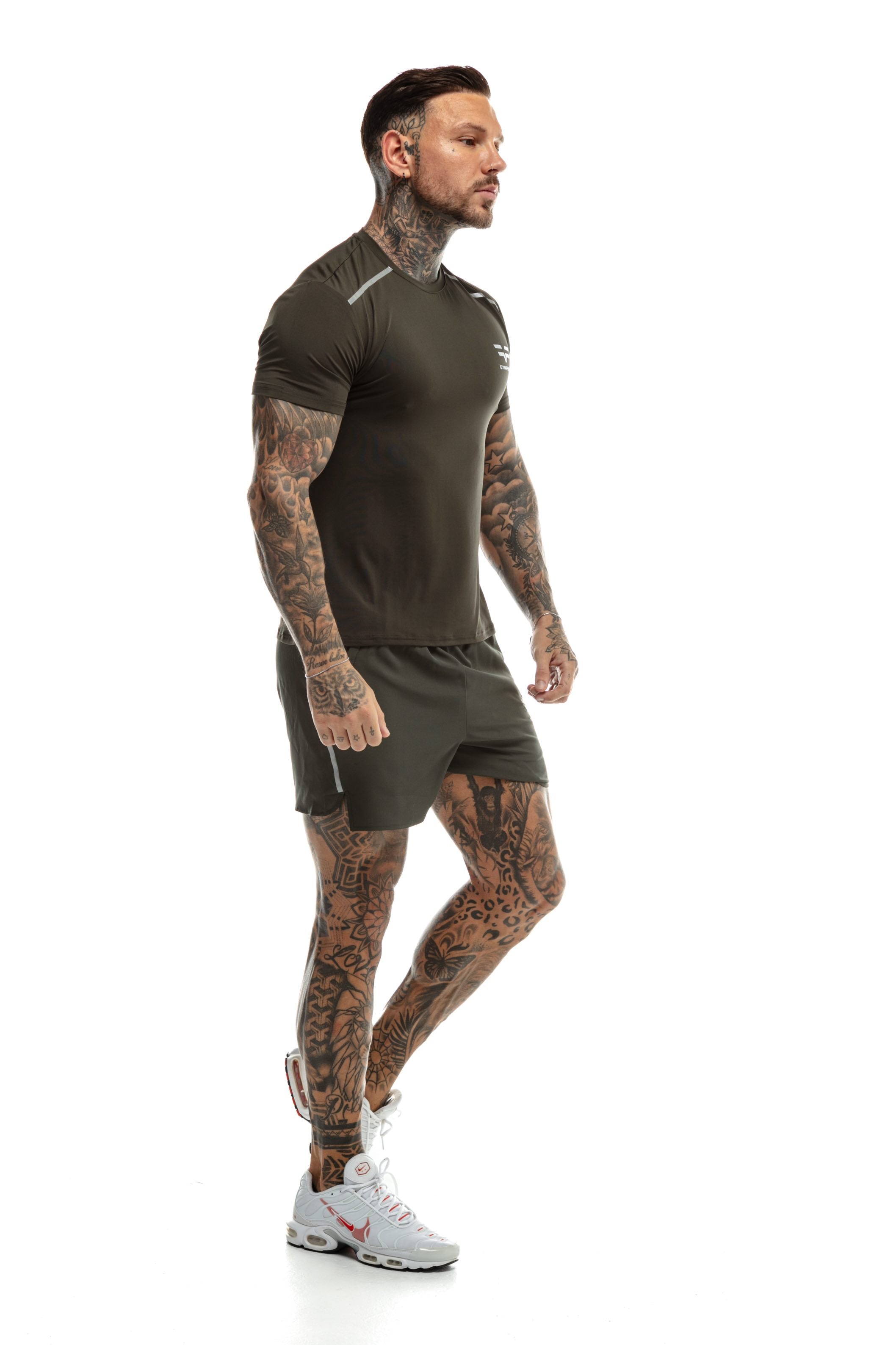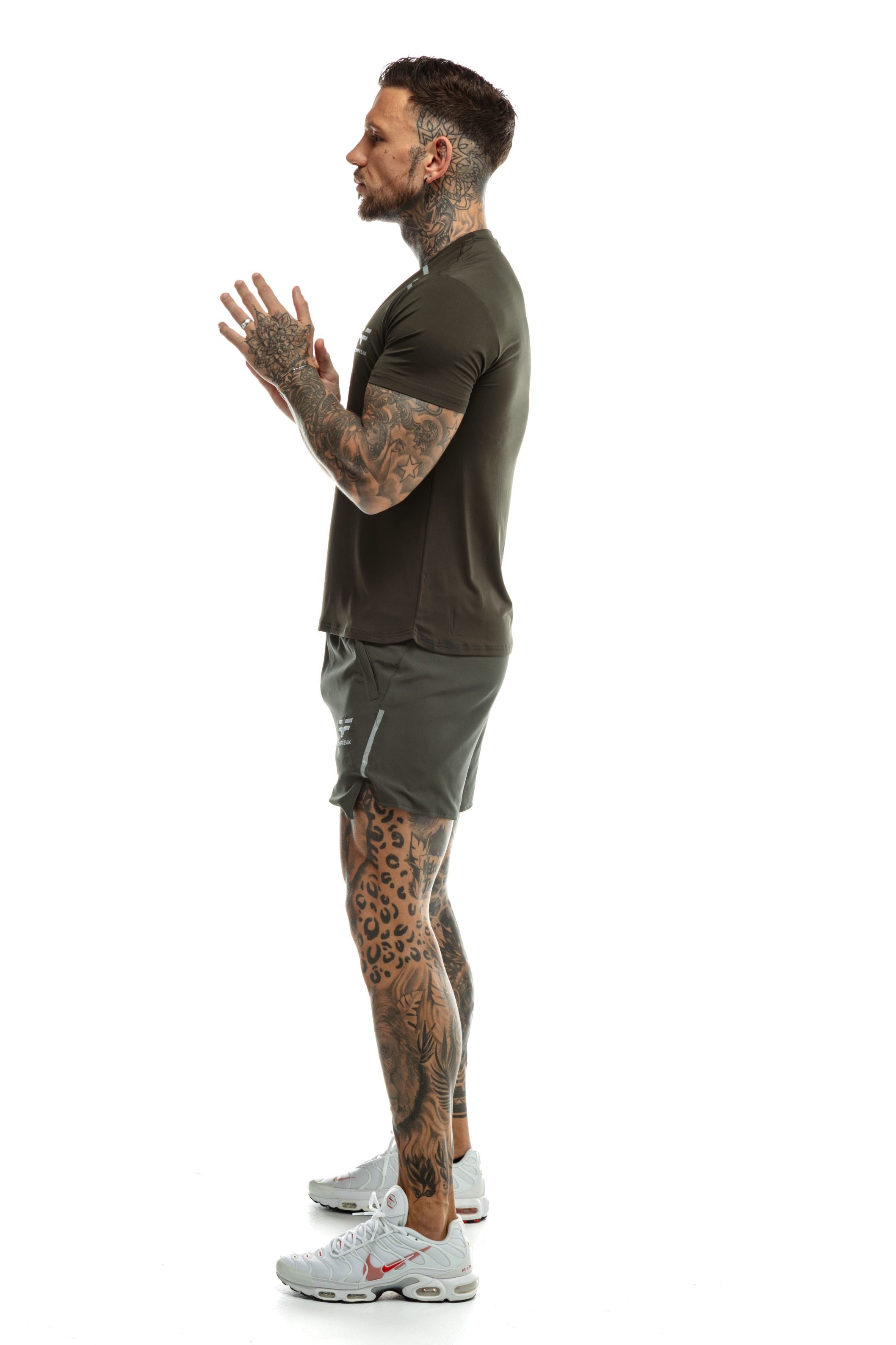 GymFreak Mens Fusion T-Shirt - Khaki
---
Material –  90% Polyester 10% Spandex

Lightweight Performance: Stay agile and comfortable during your workouts with the GymFreak Fusion T-shirt's lightweight and breathable fabric.

Reflective Design: Stand out even in low-light conditions with strategically placed reflective elements that add a touch of style while enhancing visibility.

Sleek Logo: The GymFreak logo is seamlessly integrated into the reflective design, adding a modern and sophisticated aesthetic.

Moisture-Wicking: Stay cool and dry as the high-quality materials wick away sweat and moisture, ensuring maximum comfort during intense training.

Versatile Use: Whether you're lifting, running, or practicing yoga, the GymFreak Fusion T-shirt offers the flexibility and freedom of movement you need.

Tailored Fit: Designed to flatter your physique without compromising on performance, ensuring you look and feel your best.

Introducing the ultimate fusion of style and functionality: the GymFreak Fusion T-shirt. Elevate your gym wardrobe with this cutting-edge piece of athletic wear that effortlessly blends lightweight comfort with a sleek reflective design.

Crafted with the modern fitness enthusiast in mind, our GymFreak Fusion T-shirt boasts a feather-light construction that ensures unrestricted movement during even the most intense workouts. Whether you're hitting the weights, pushing your limits in a cardio session, or mastering your yoga flow, this tee will become your trusted companion.

What sets the GymFreak Fusion T-shirt apart is its innovative reflective design and logo. The strategically placed reflective elements not only add a touch of contemporary aesthetics but also enhance visibility in low-light conditions. Whether you're jogging at dawn or cycling at dusk, the reflective accents ensure you're seen, promoting safety while you pursue your fitness goals.

Designed to withstand the rigors of your active lifestyle, the GymFreak Fusion T-shirt is made from high-quality materials that wick away moisture, keeping you cool and dry no matter how intense your training gets. The thoughtfully tailored fit ensures a flattering silhouette without compromising on performance.

Embrace the fusion of style and utility with the GymFreak Fusion T-shirt. It's more than just a shirt; it's a statement that resonates with your dedication to fitness and your eye for contemporary fashion. Upgrade your gym wear game today and experience the perfect blend of comfort, style, and safety.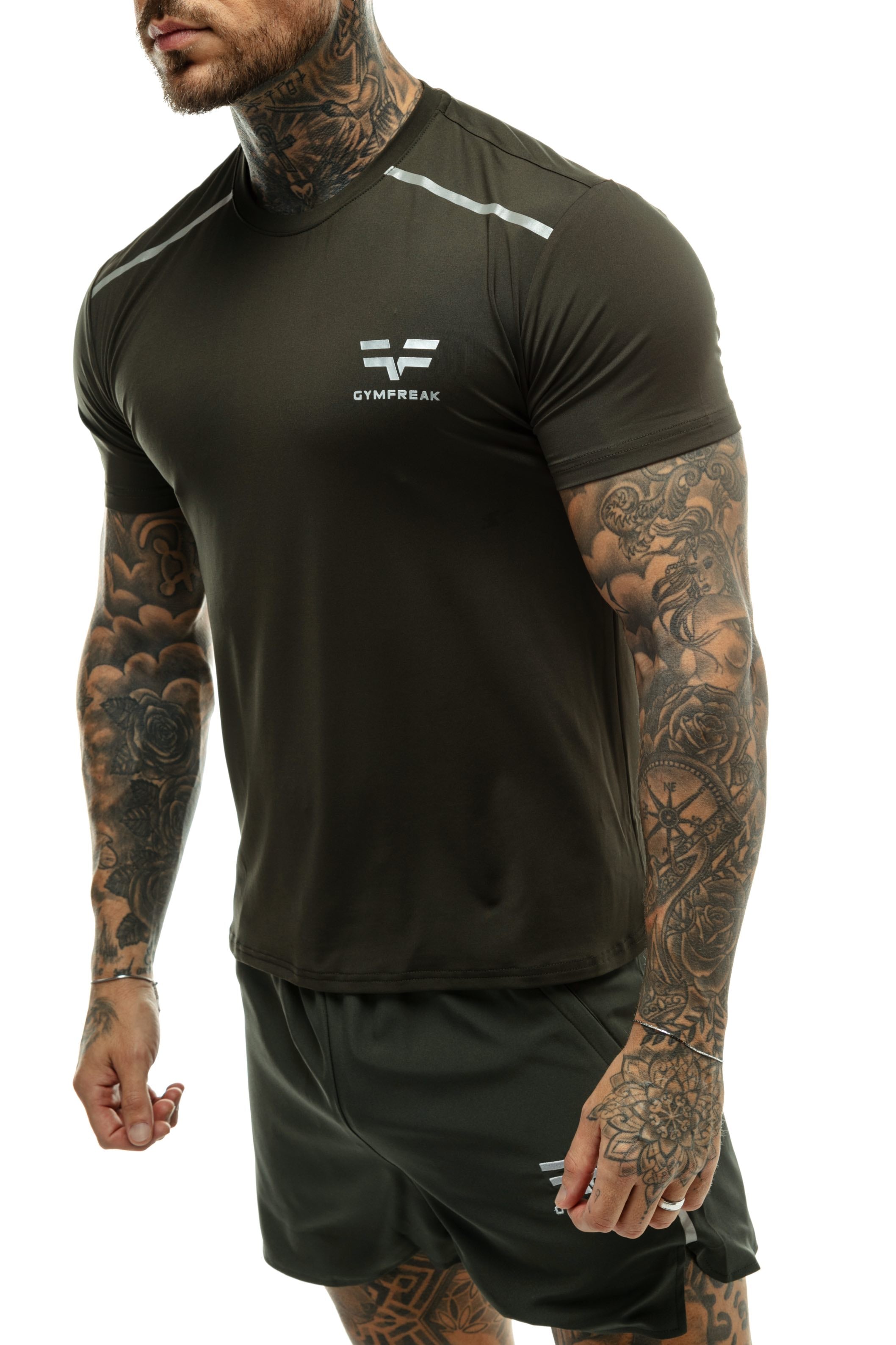 Shop the look