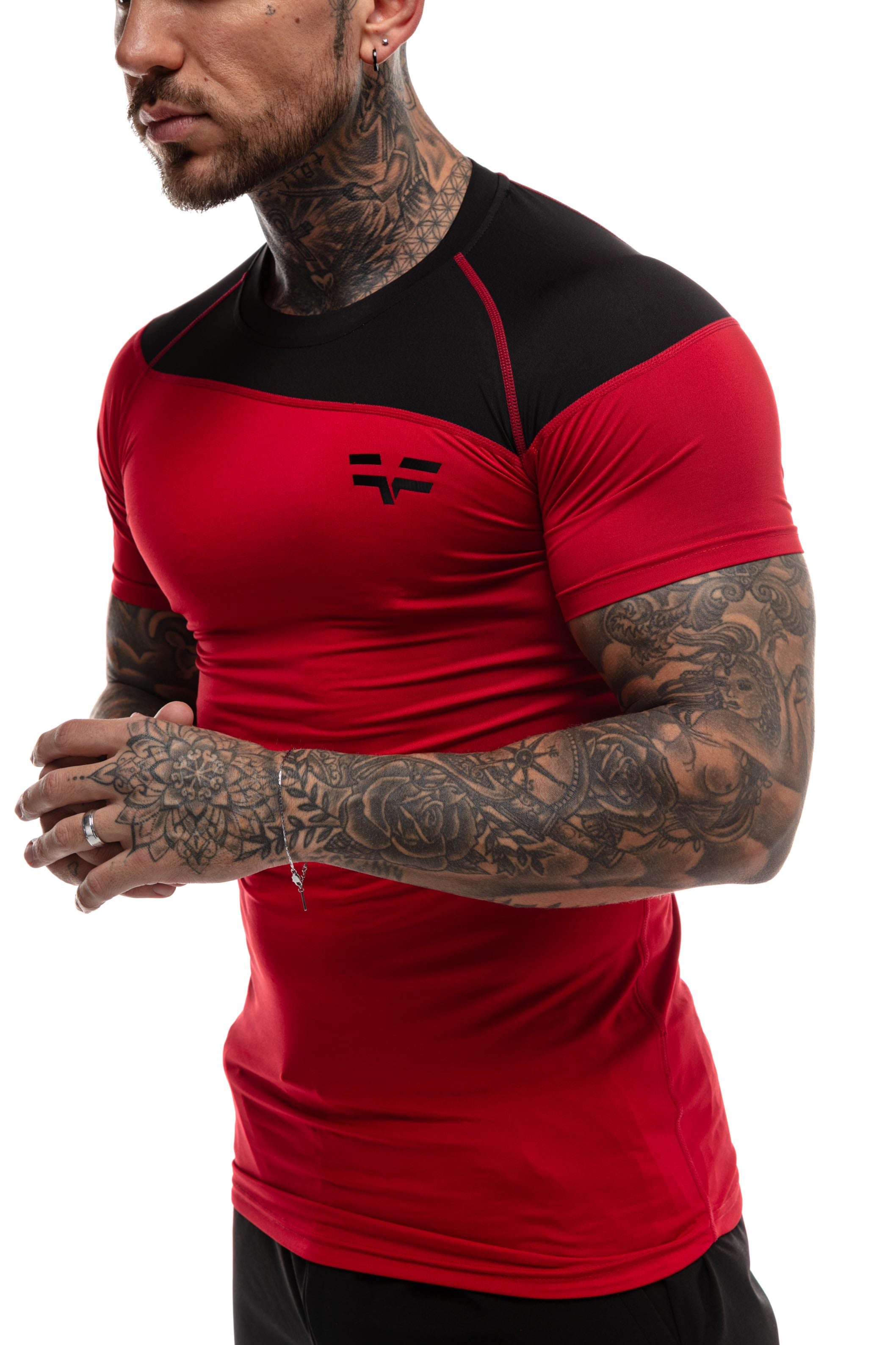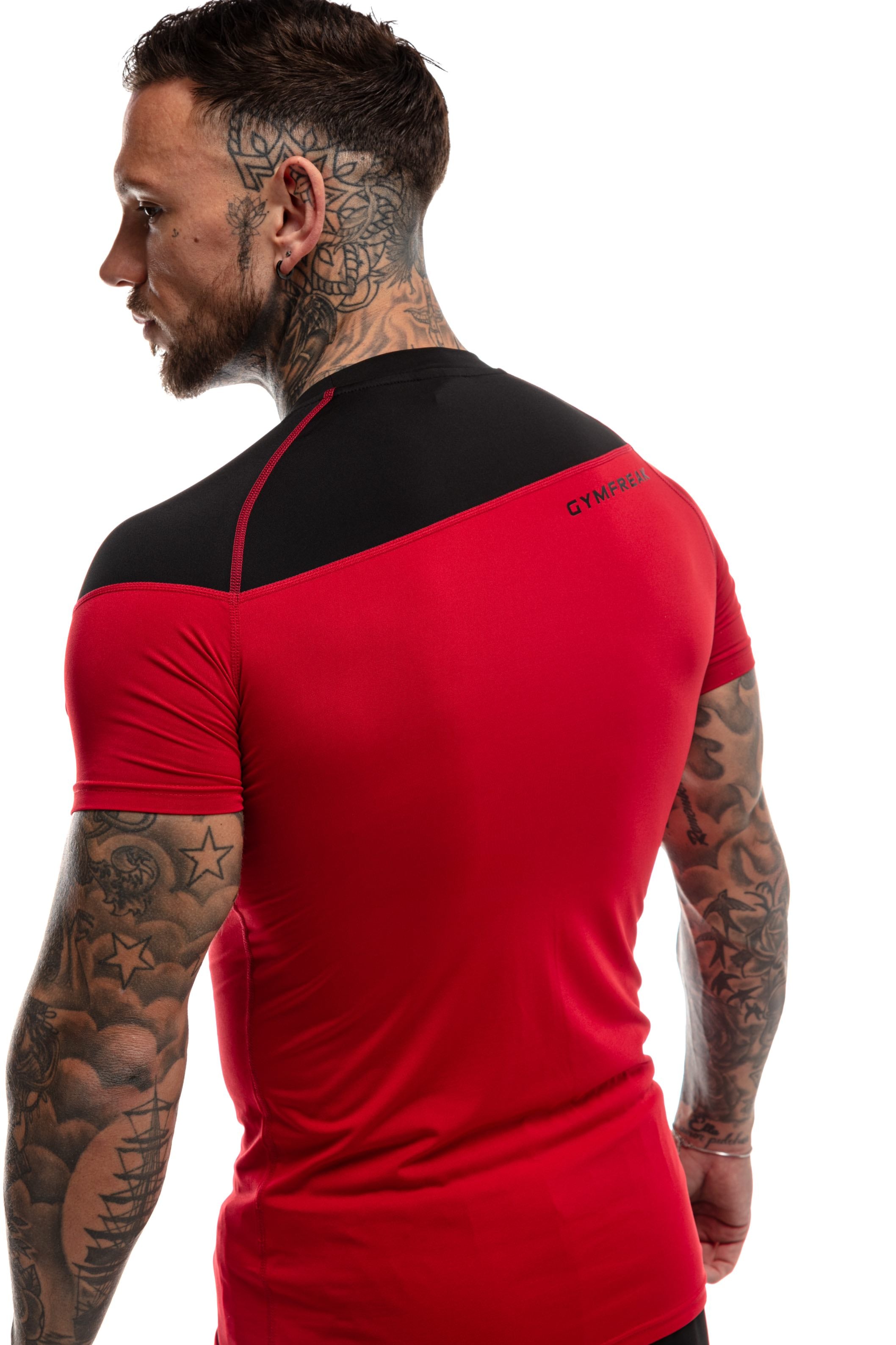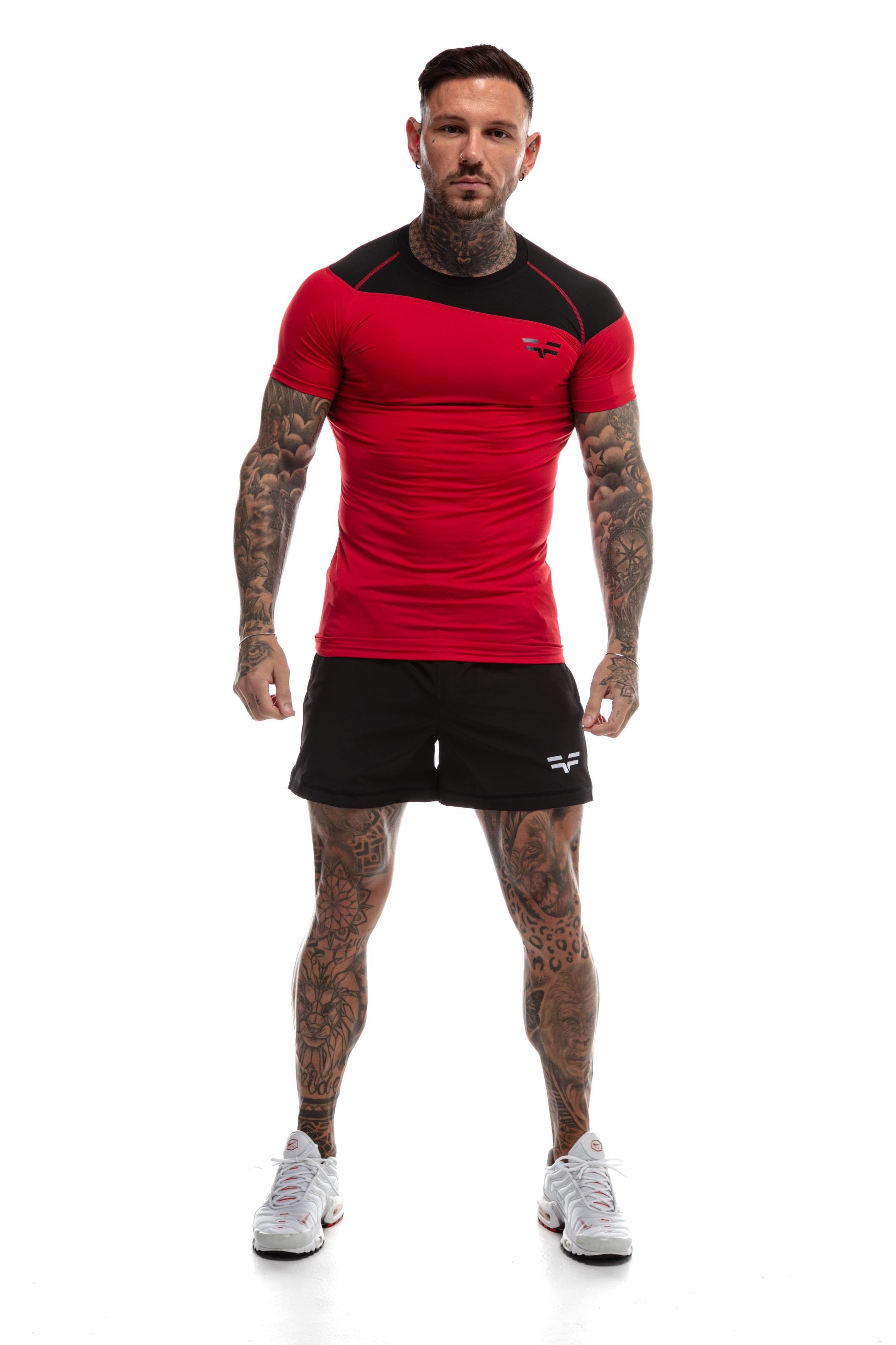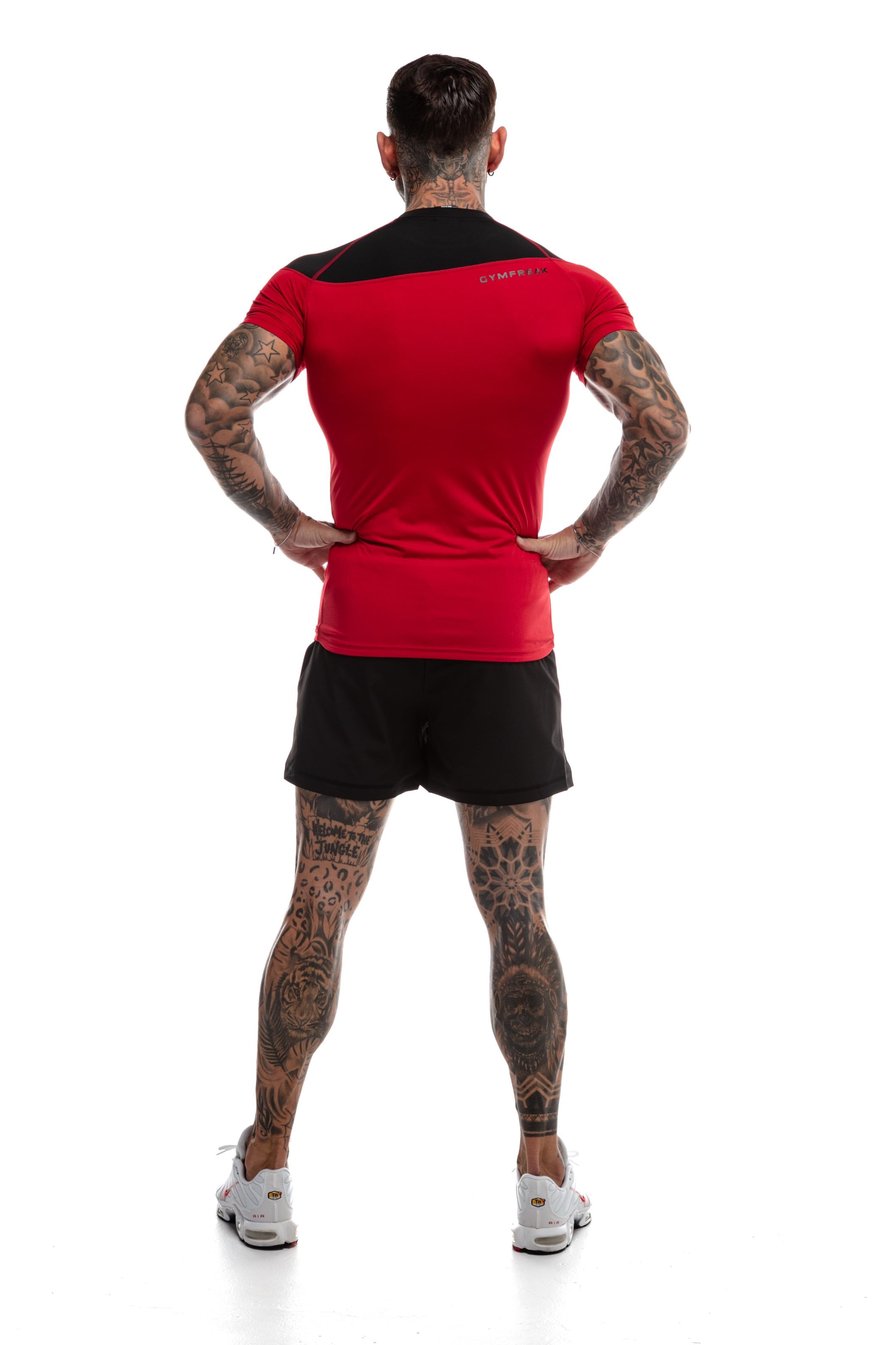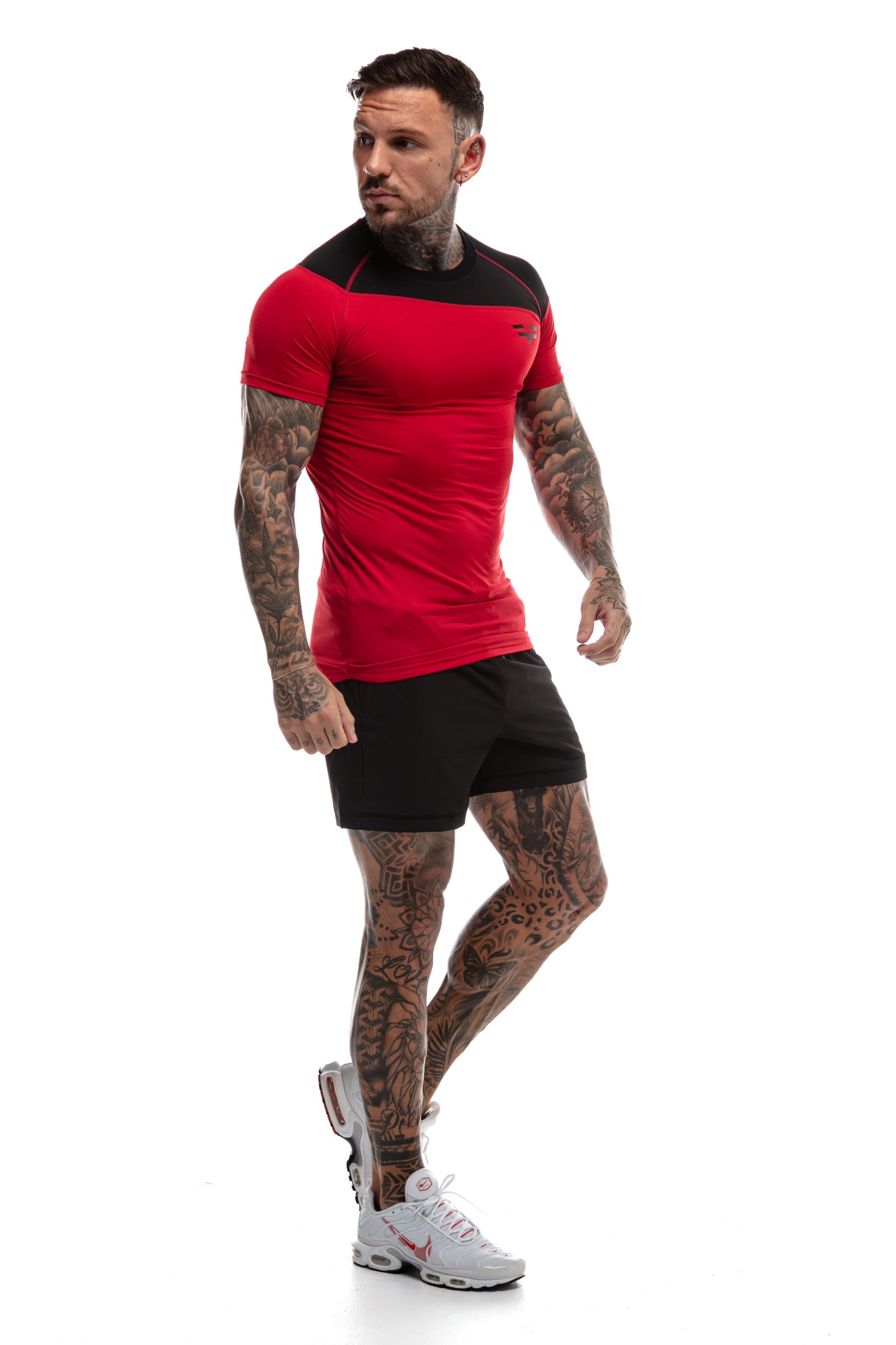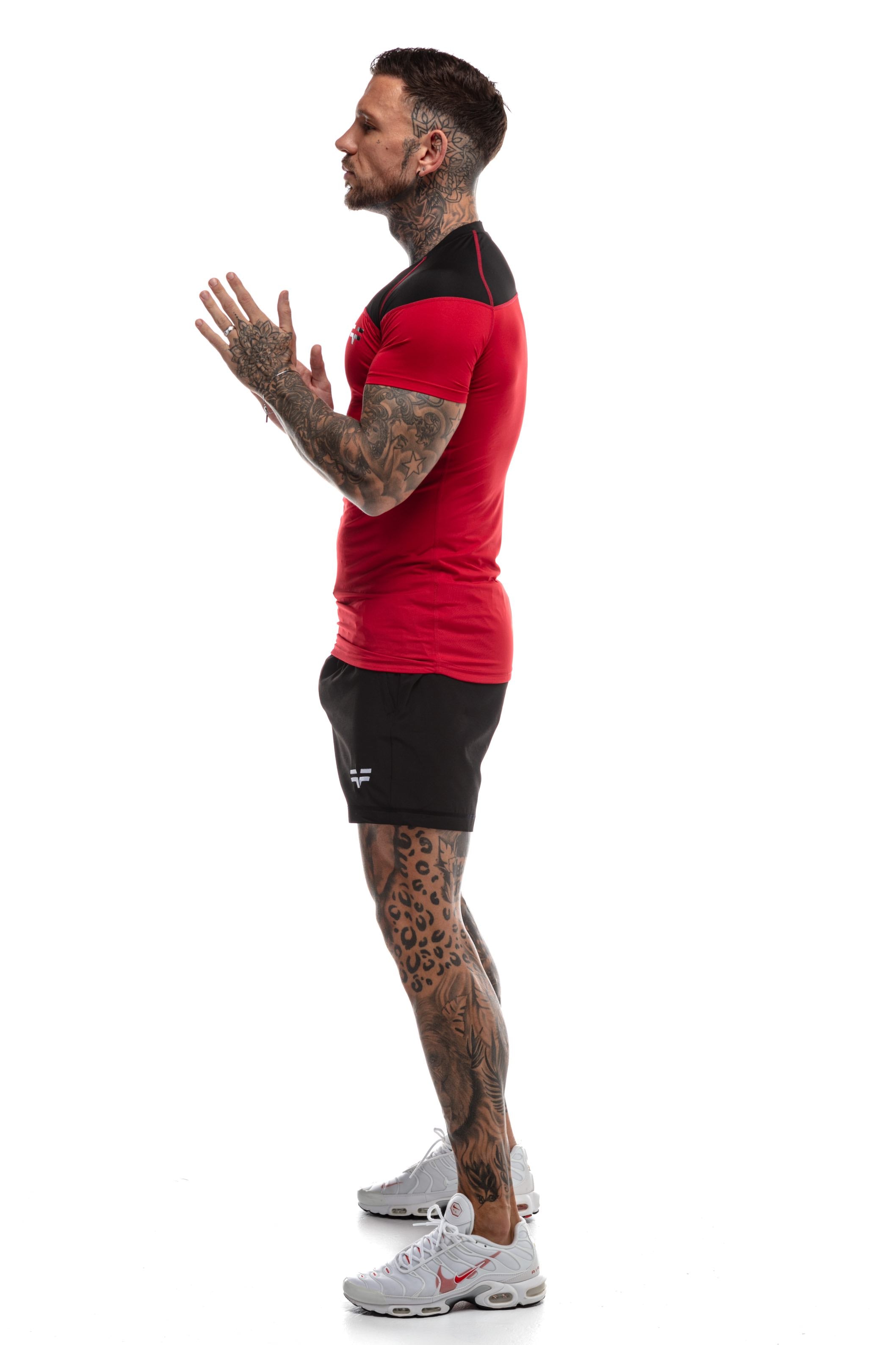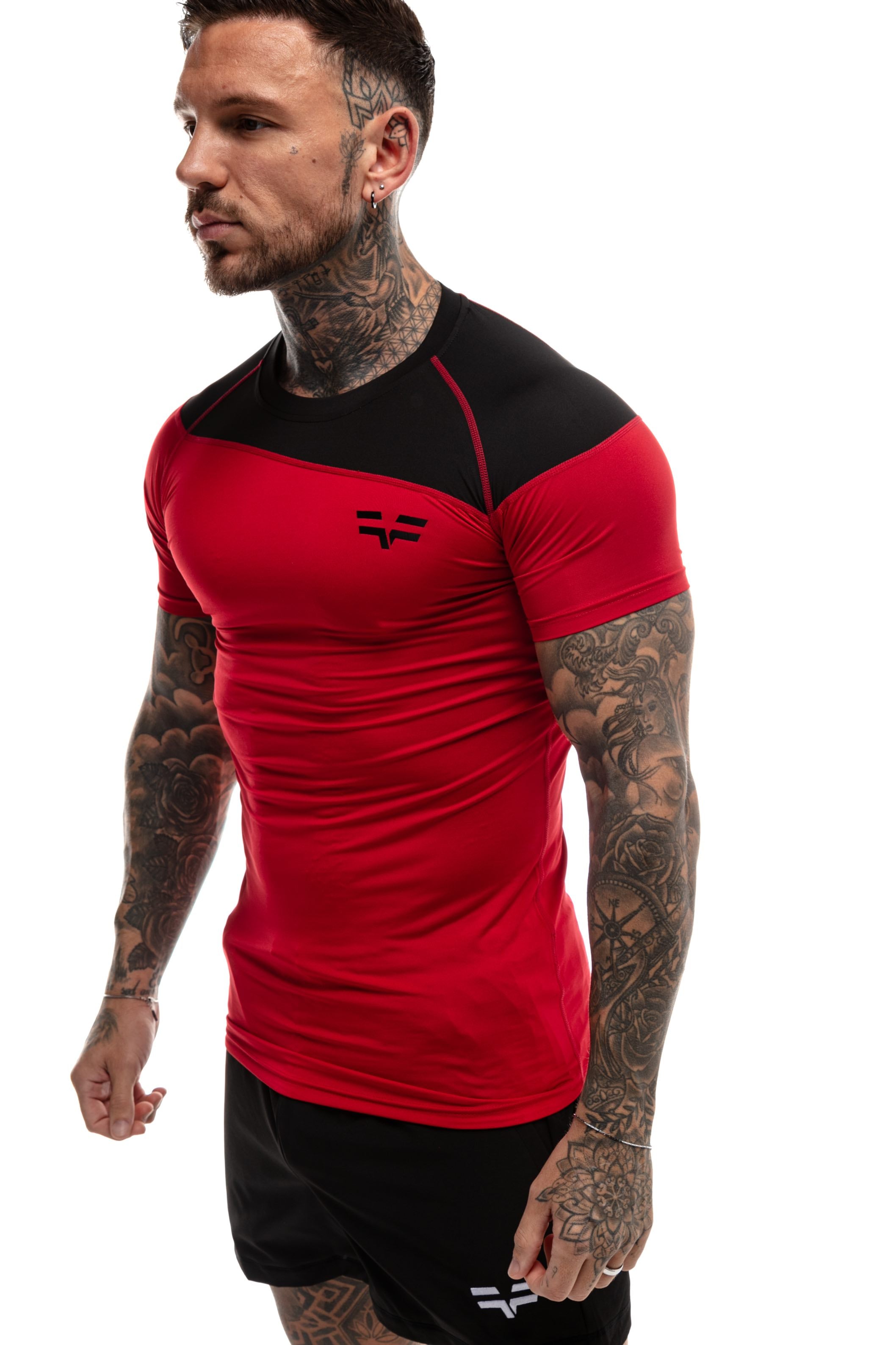 GymFreak Mens Pro T-Shirt - Red/Black
---
Material –  90% Polyester 10% Spandex

Introducing the GymFreak Pro T-Shirt, the ultimate fusion of style and performance for all your gym and athletic endeavours. Crafted with meticulous attention to detail.

Engineered for athletes by athletes, the GymFreak Pro T-Shirt boasts a perfect blend of lightweight comfort and unbeatable durability. Its cutting-edge fabric is specifically designed to keep you cool and dry during even the most intense workouts. Say goodbye to discomfort and hello to unrestricted movement as you push your limits.

Made from high-quality materials, this t-shirt is built to last. Whether you're hitting the weights, breaking a sweat in a cardio session, or conquering a challenging yoga pose, the GymFreak Pro T-Shirt will be your trusted companion, enduring countless workouts with you. No matter how rigorous your training regimen, this sportswear staple won't let you down.

With its sleek and modern design, the GymFreak Pro T-Shirt effortlessly combines style and functionality. The athletic cut and contoured fit enhance your physique, while the vibrant colour options add a touch of personality to your gym wardrobe. Whether you're a fitness enthusiast or a professional athlete, this t-shirt is sure to turn heads as you power through your training sessions.

Not only does the GymFreak Pro T-Shirt excel in performance, but it also prioritises your comfort. The smooth, breathable fabric ensures optimal ventilation, allowing you to stay focused and motivated throughout your workouts. The tag-less design eliminates irritation, providing a truly irritation-free experience, so you can stay focused on achieving your fitness goals.

Upgrade your gym attire with the GymFreak Pro T-Shirt today and experience the perfect synergy of style, comfort, and performance. Don't settle for ordinary sportswear—choose the t-shirt that will elevate your training sessions to new heights. Order now and embrace the power of the GymFreak Pro T-Shirt, the ultimate choice for the gym freak in you.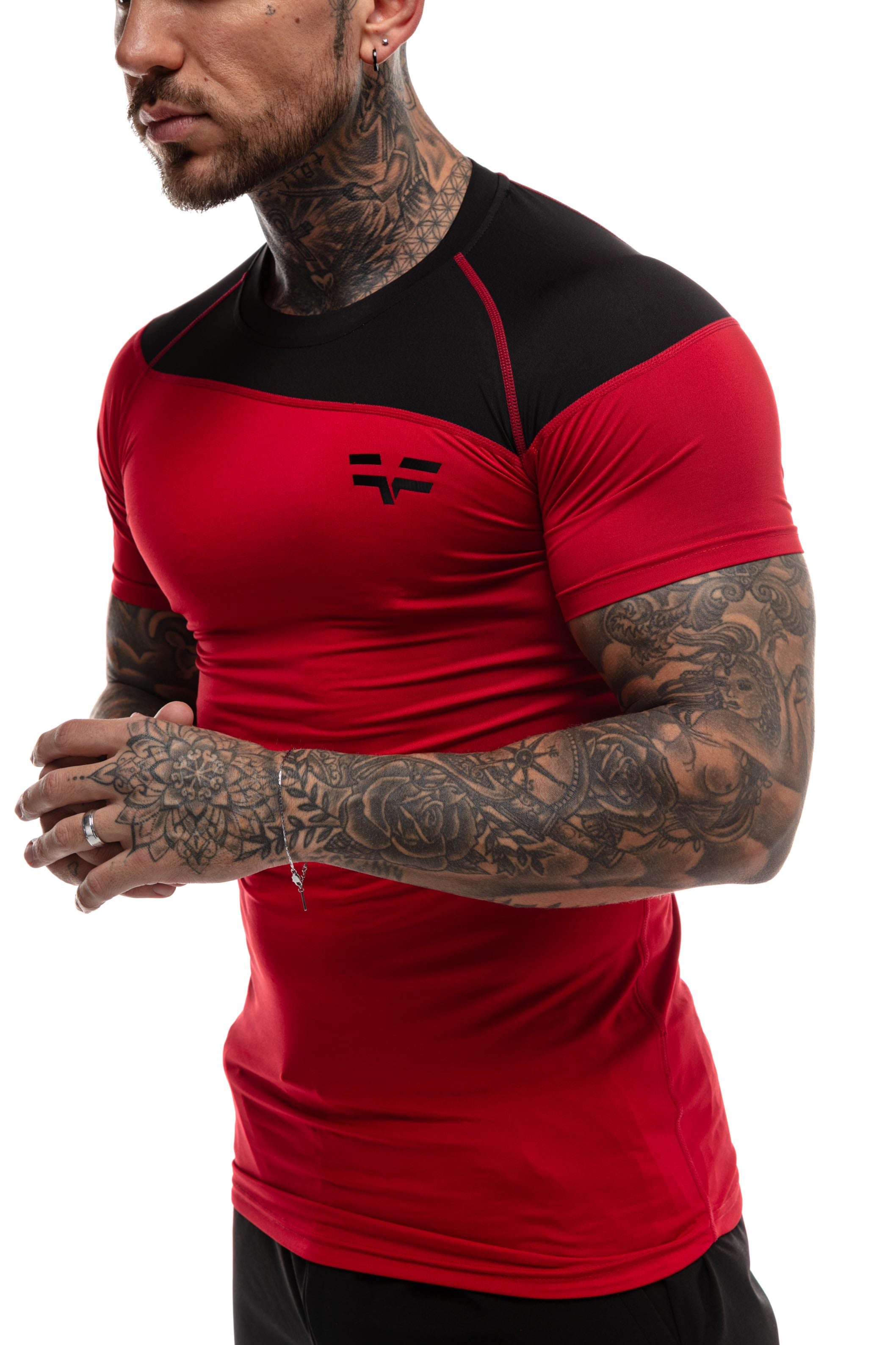 Shop the look