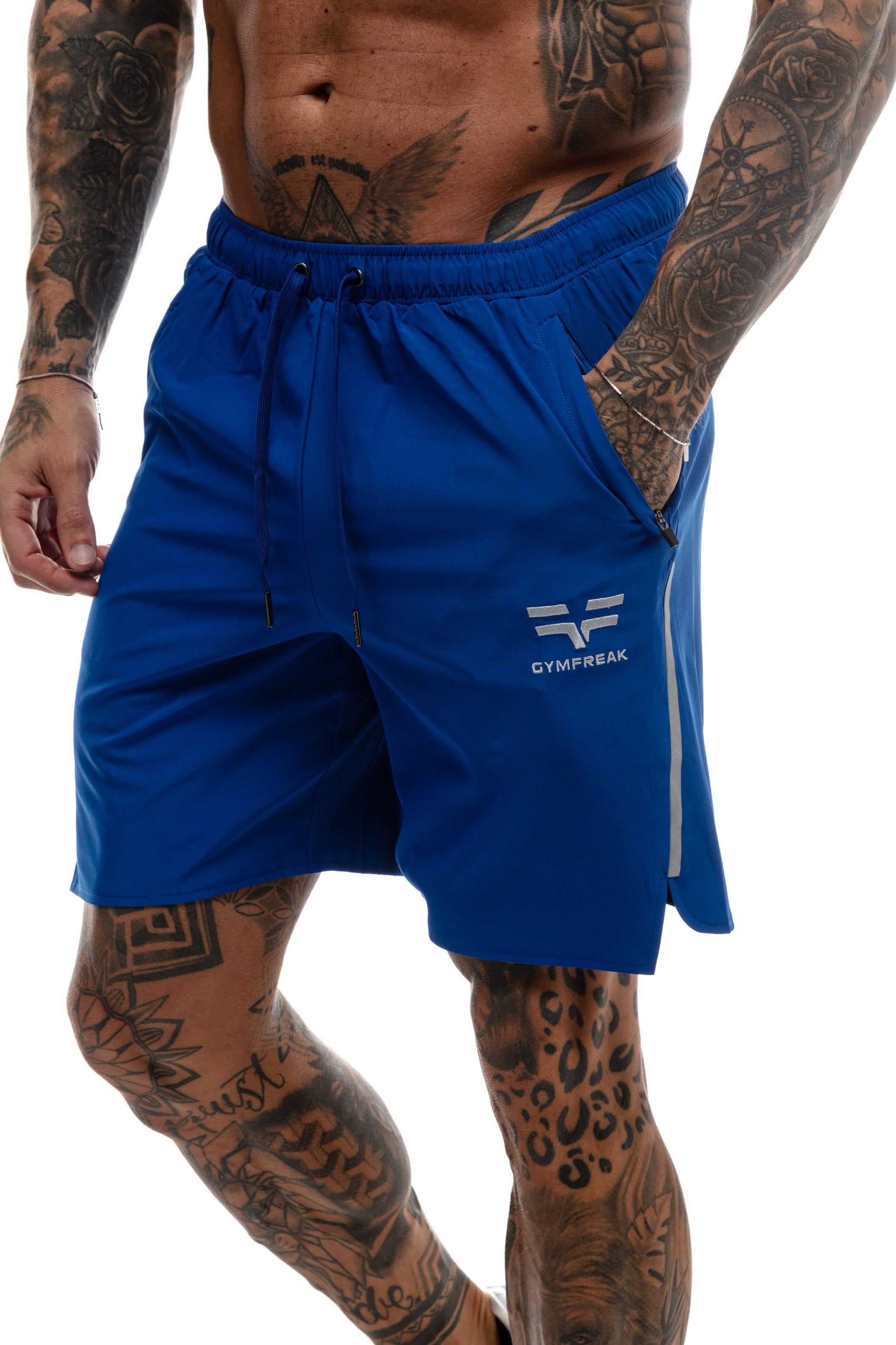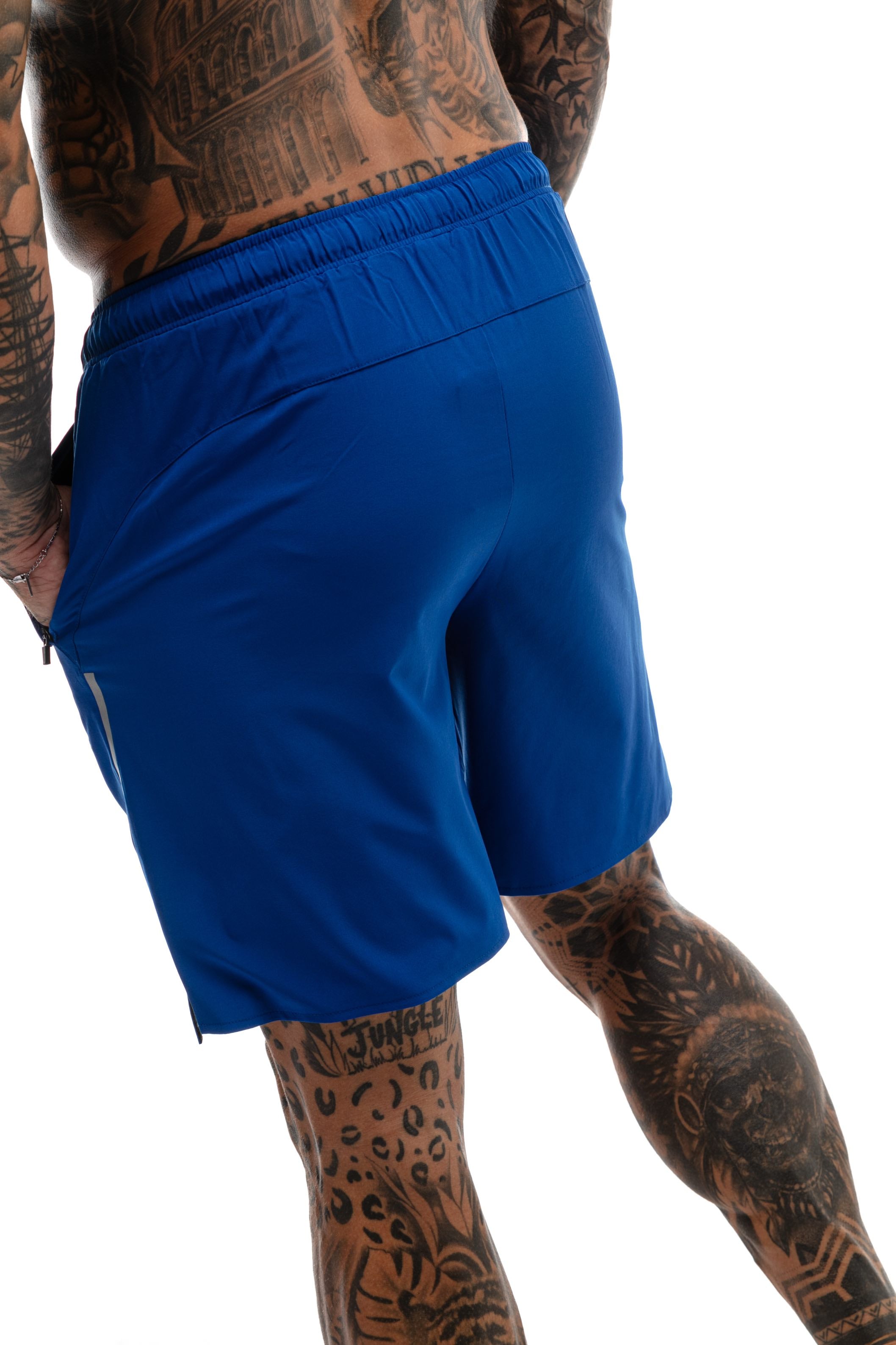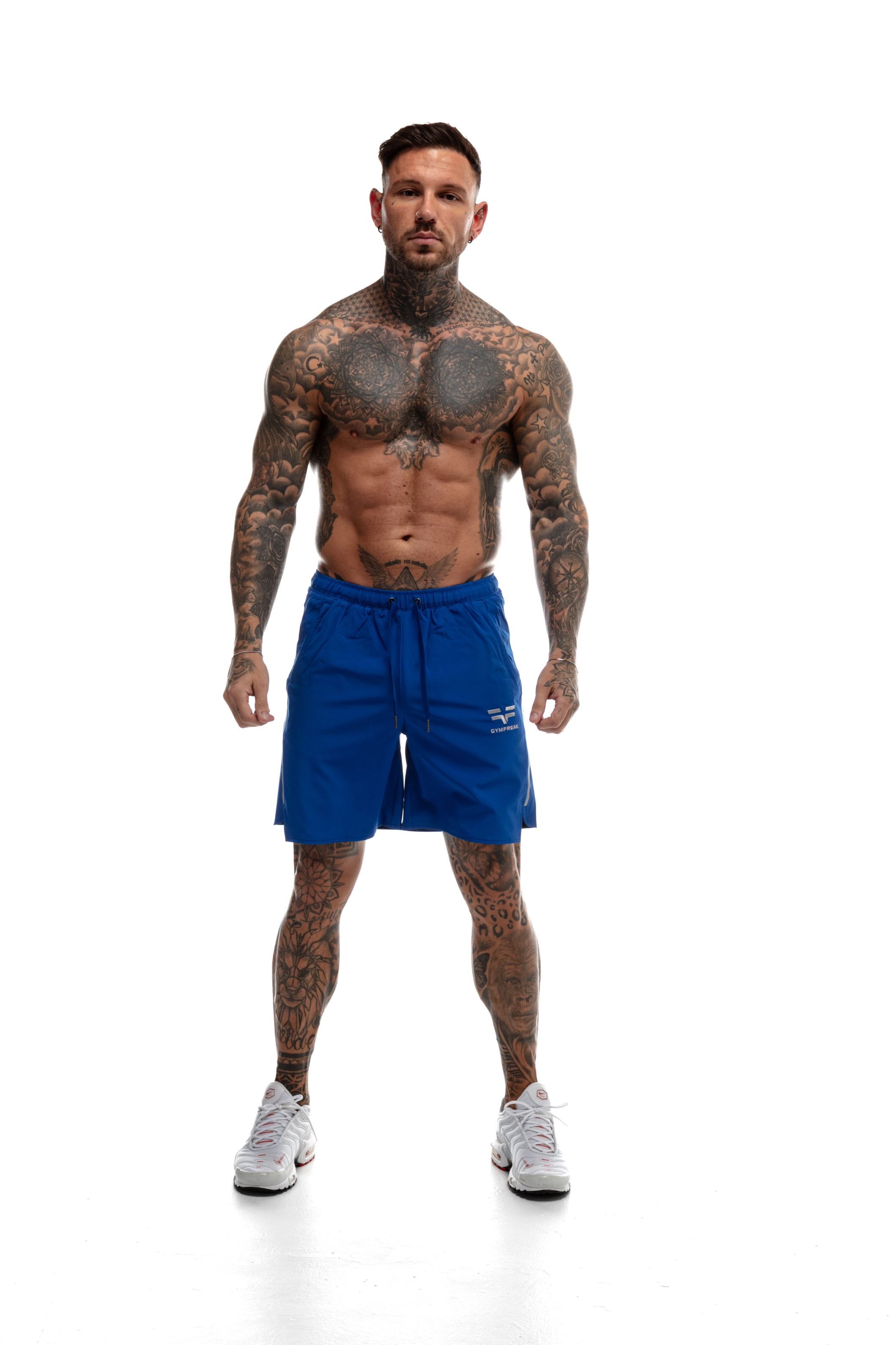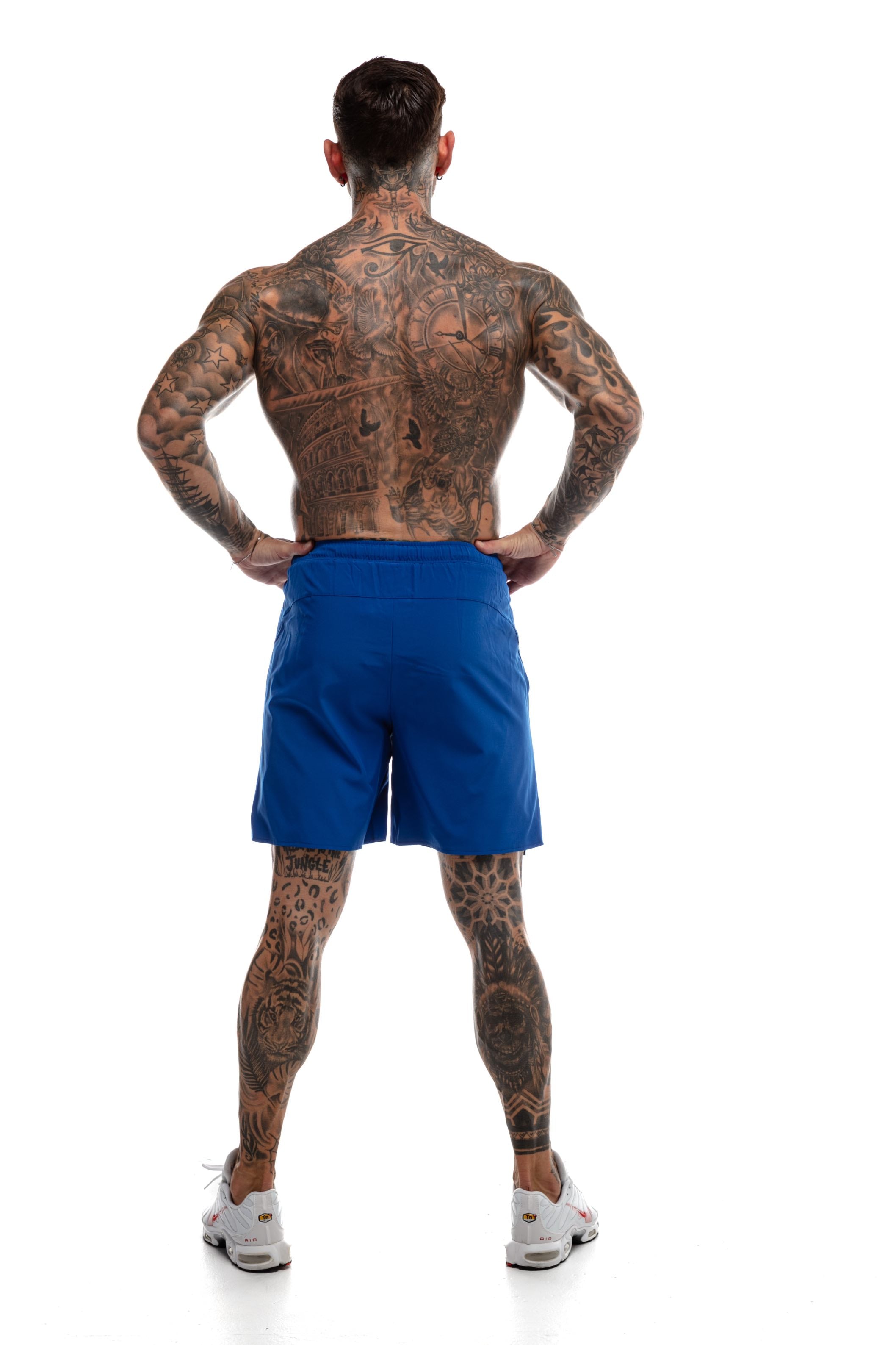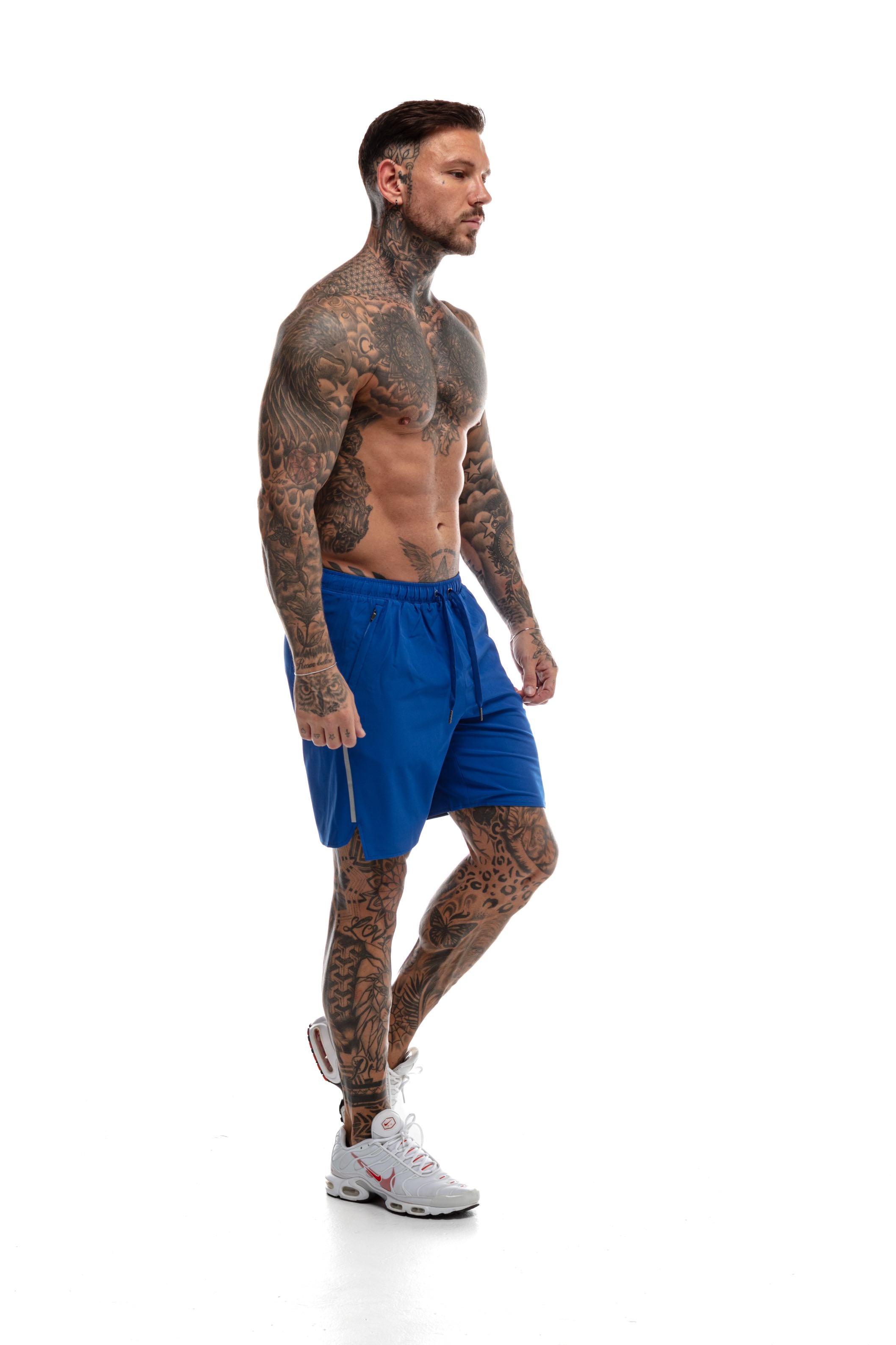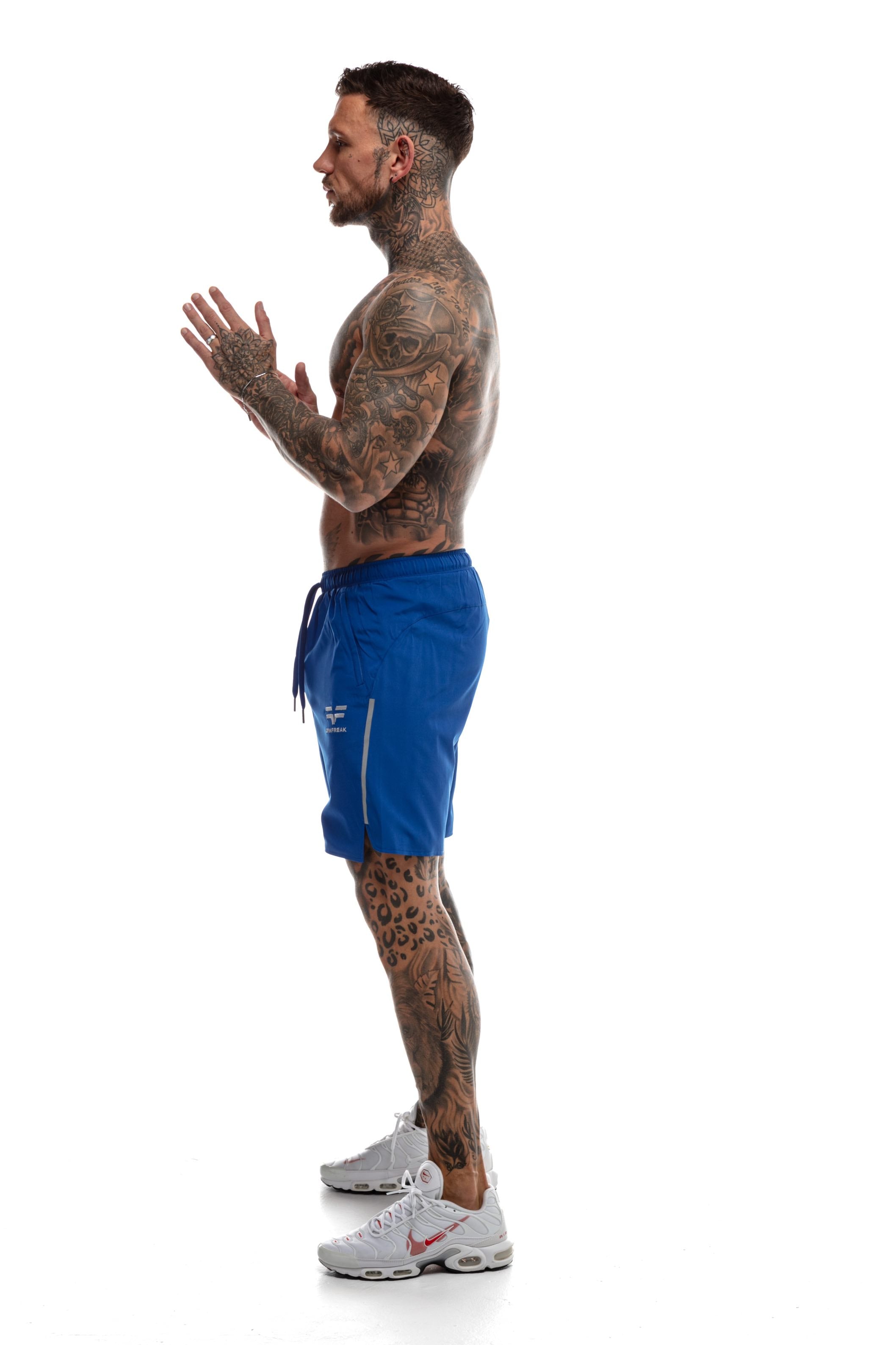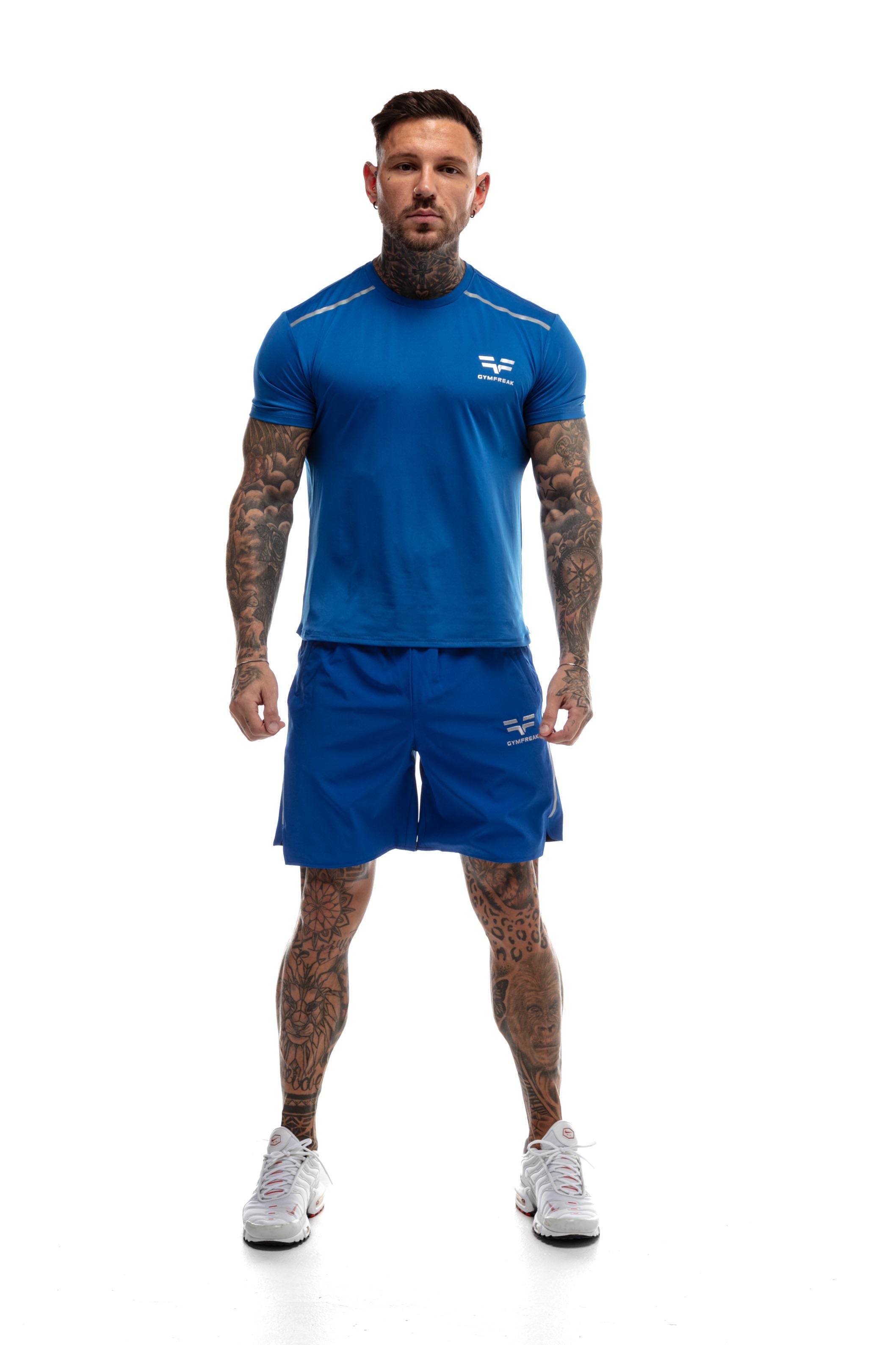 GymFreak Mens Fusion Shorts - Royal Blue - 7 inch
---
Material: 97% Polyester 3% Spandex

Optimal Length: 7-inch inseam strikes the perfect balance between freedom of movement and coverage.
Secure Zip Pockets: Convenient zip pockets ensure your essentials stay safe and accessible during any activity.
Deeper Squat Hem: Specially designed cut in the hem allows for improved squat depth and range of motion.
Reflective Elements: Stay visible and safe during low-light workouts with strategically placed reflective designs and logo.
Premium Comfort: Crafted from top-notch materials for superior comfort, durability, and moisture-wicking properties.
Versatile Performance: Ideal for gym sessions, running, outdoor activities, or casual wear with an emphasis on both style and function.
Confidence-Boosting Fit: Engineered to provide a comfortable and secure fit that boosts your confidence in every move.
Innovative Design: Merging innovation and style, GymFreak Fusion Shorts redefine workout apparel.
Elevate Your Performance: Unlock your full potential and take your fitness journey to new heights with these cutting-edge shorts.

Welcome to the ultimate performance-enhancing solution for fitness enthusiasts - GymFreak Fusion Shorts! Engineered to elevate your workout experience, these innovative 7-inch shorts are thoughtfully designed to combine functionality, style, and comfort like never before.

Push your limits with confidence as you experience the convenience of zip pockets, ensuring your essentials stay securely stored throughout your fitness journey. Whether you're hitting the gym, going for a run, or conquering outdoor challenges, these zip pockets provide a worry-free solution for carrying your keys, phone, or other small items.

Unlock your squat potential with our specially crafted hem cut, strategically designed to facilitate deeper squats while maintaining an impeccable fit. This unique feature allows you to perform your squats with greater ease and range of motion, optimizing your leg day workouts and taking your lower body training to new heights.

Safety meets style with our meticulously integrated reflective designs and logo. Feel secure during evening workouts or outdoor runs as these reflective elements enhance your visibility to others, ensuring you stay safe while looking your best.

Crafted from premium materials, GymFreak Fusion Shorts offer exceptional comfort and durability, so you can focus on your performance without any distractions. Whether you're pursuing your fitness goals indoors or embracing the challenges of the great outdoors, these shorts are your reliable companion.

Experience the fusion of innovation and style with GymFreak Fusion Shorts - a testament to our commitment to helping you achieve your fitness aspirations while looking and feeling incredible. Elevate your workout wardrobe today and redefine what it means to be a true gym freak!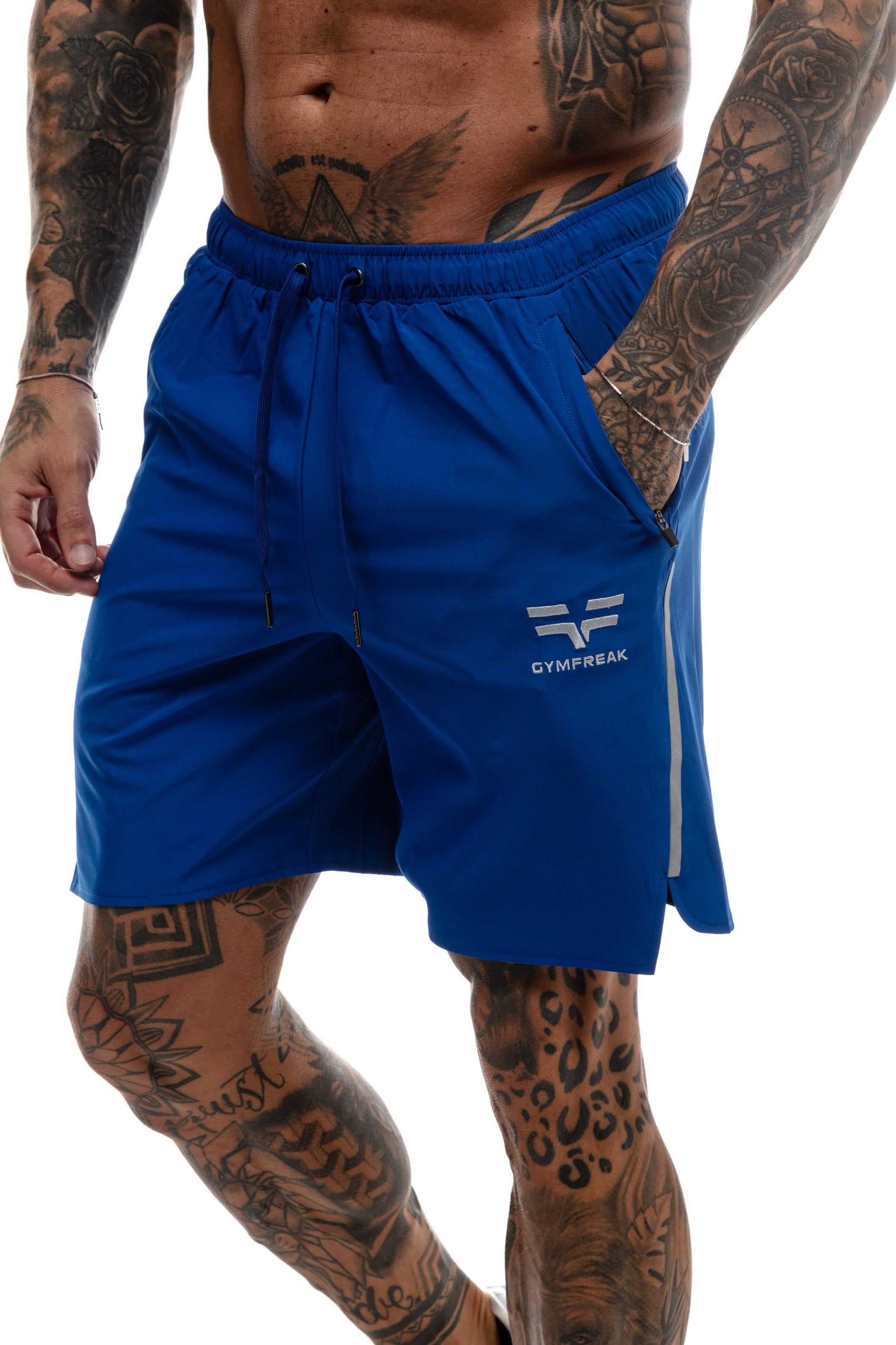 Shop the look