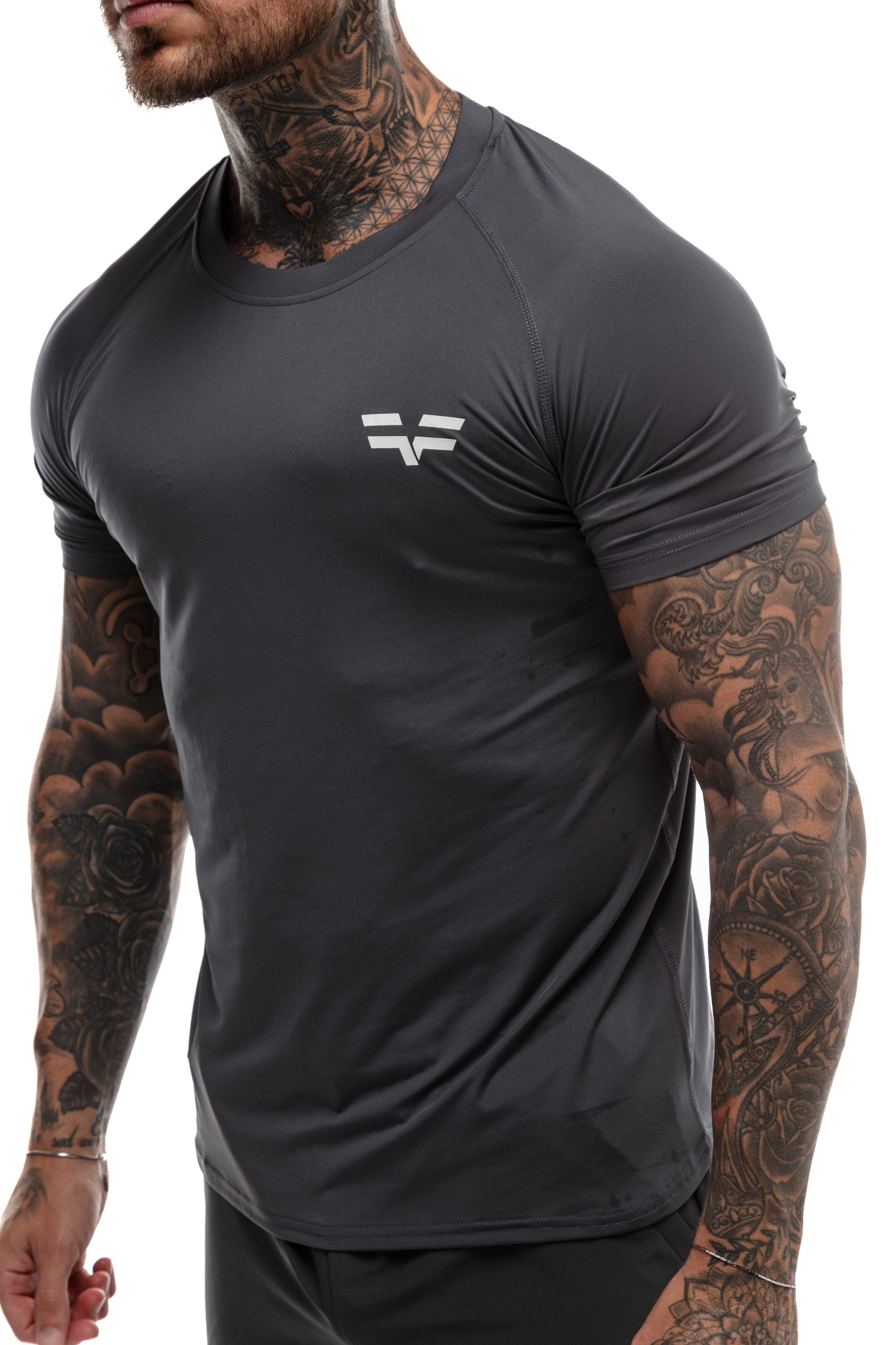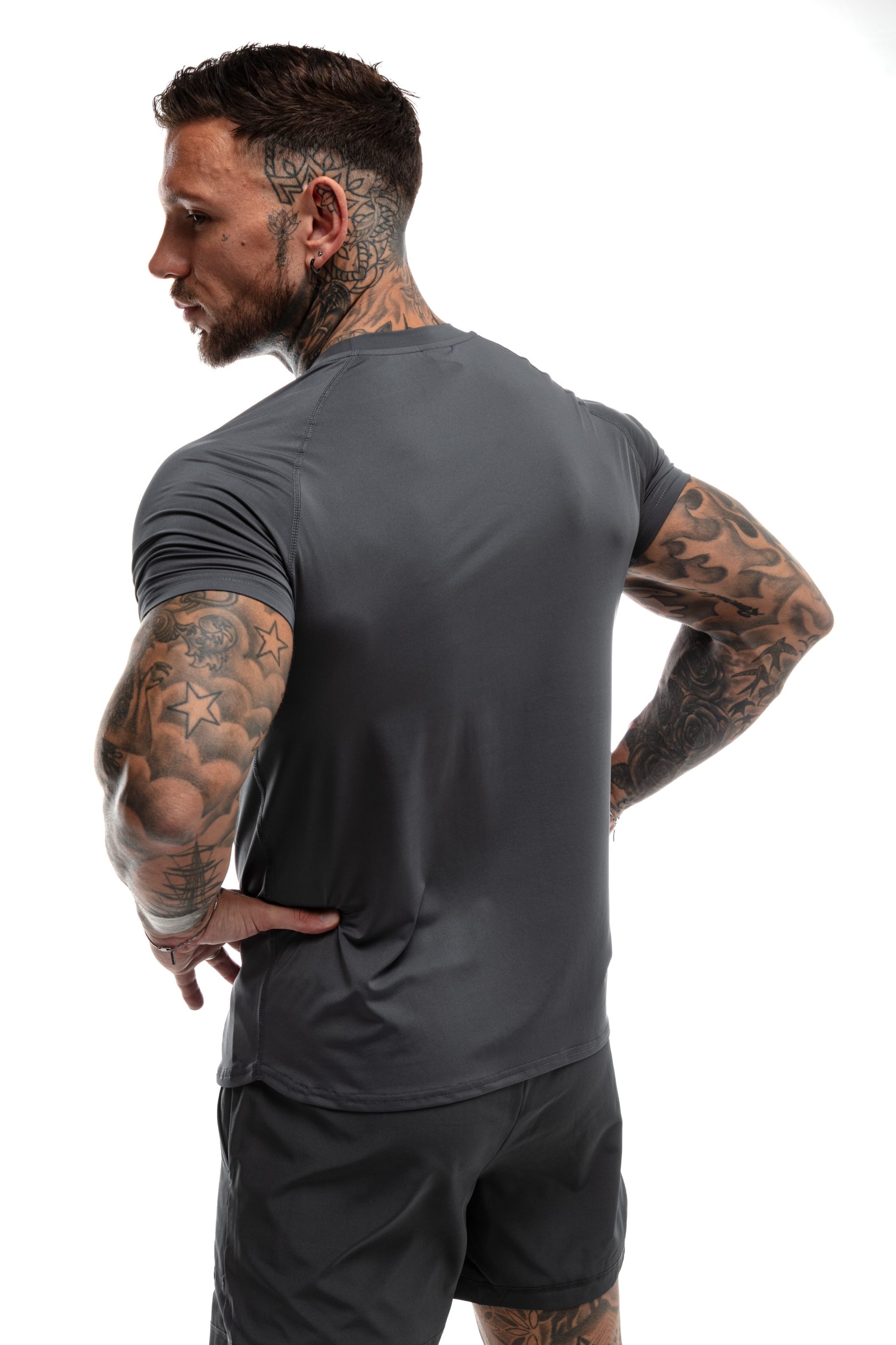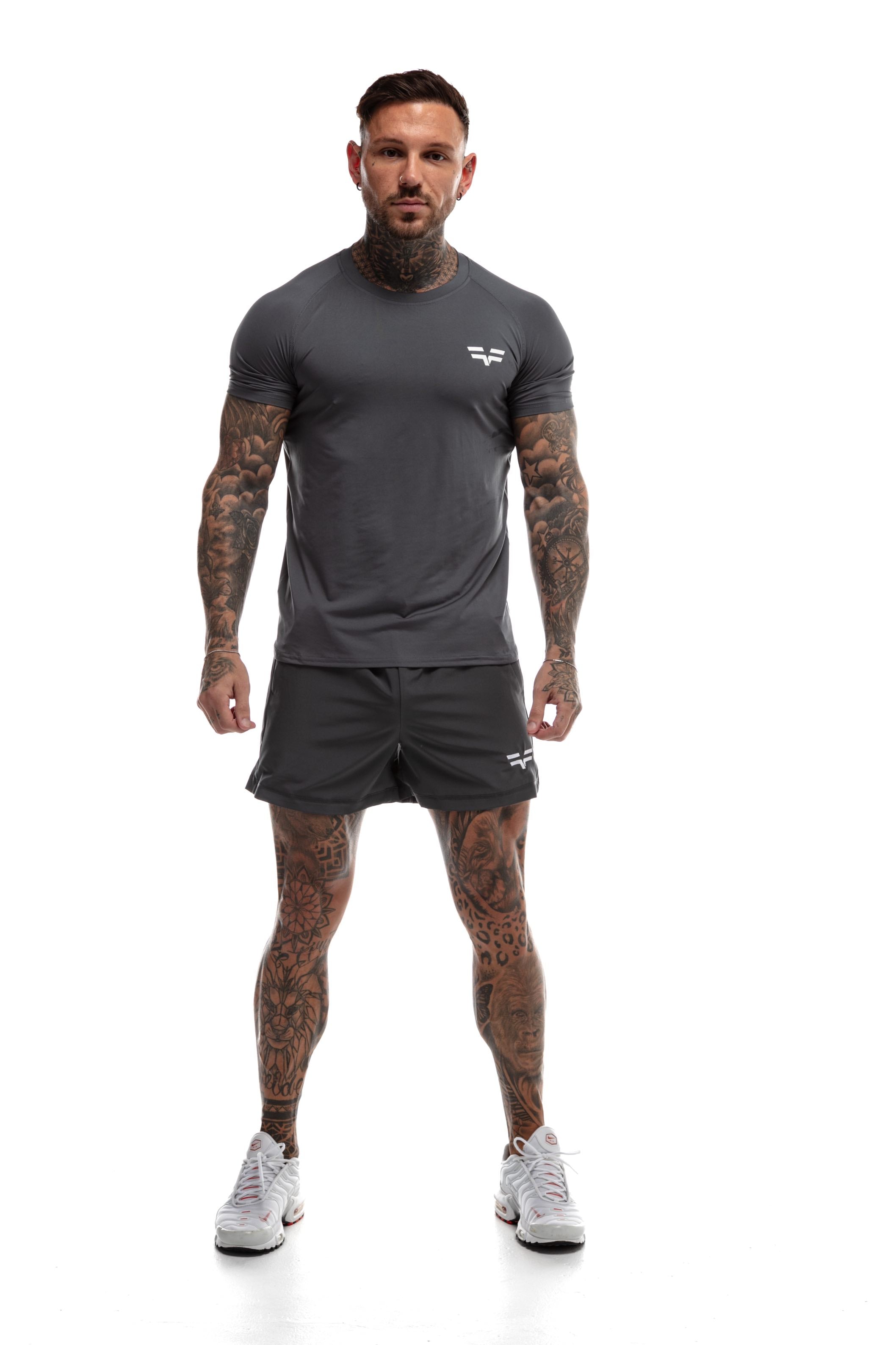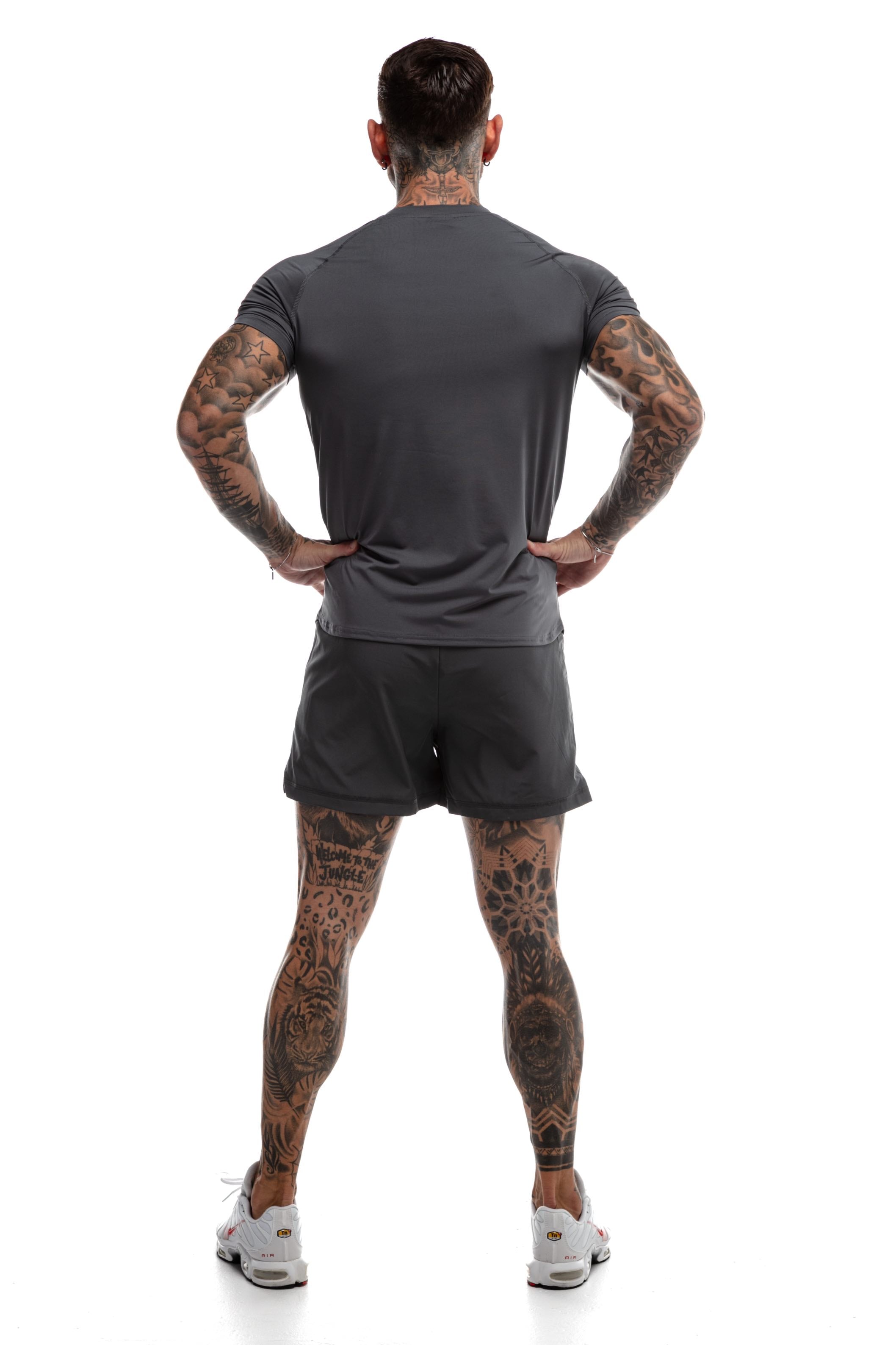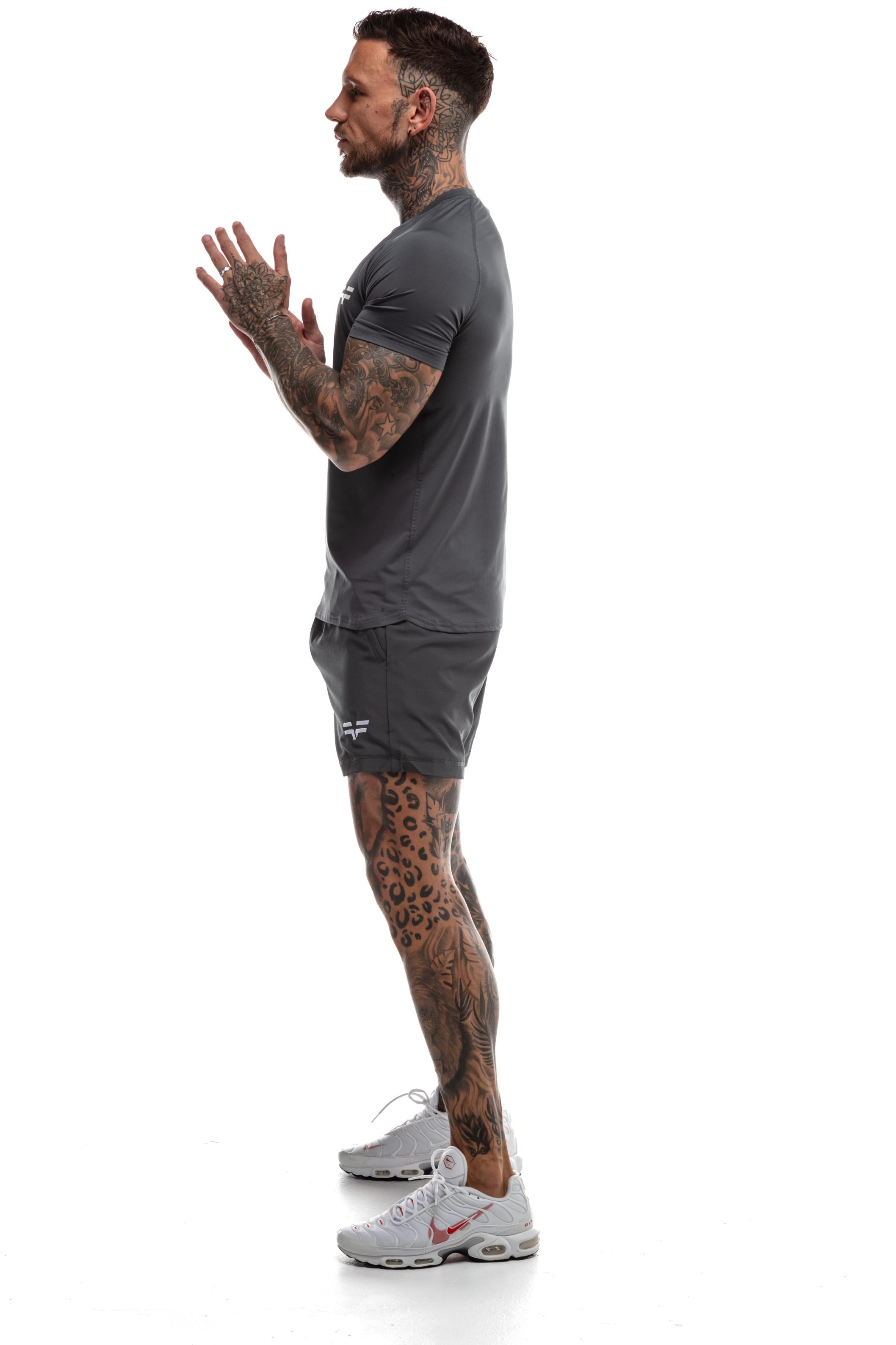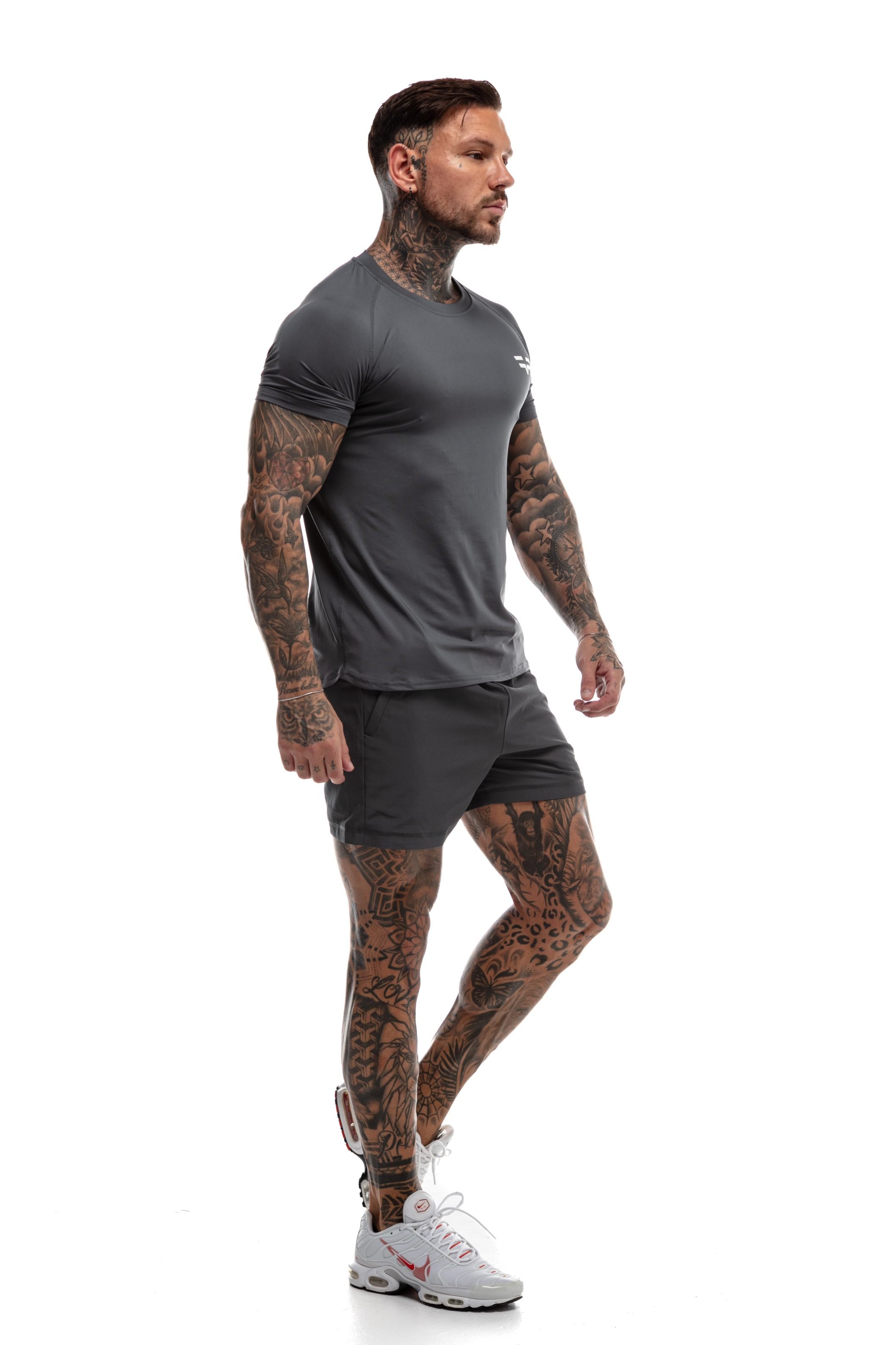 GymFreak Mens 365 T-Shirt - Charcoal
---
 Material –  90% Polyester 10% Spandex

GymFreak 365 Gym T-Shirt: Unleash your potential and dominate your fitness journey with this ultimate workout companion.
Sleek Athletic Fit: Designed to highlight your progress while providing full range of motion, perfect for all types of exercises.
Moisture-Wicking Fabric: Crafted from high-performance materials that wick away sweat, ensuring you stay cool and comfortable throughout your workouts.
Iconic Logo Design: Show off your dedication to fitness with the bold GymFreak 365 logo prominently displayed on the front.
Vibrant Color Options: Available in a variety of bold and vibrant colors, letting you express your personality while staying stylish.
Durable Construction: Reinforced stitching guarantees the t-shirt's longevity, enduring the toughest workouts and countless washes.
Year-Round Performance: The GymFreak 365 T-Shirt is your trusty partner in fitness, ready for action every day of the year.
Confidence On and Off the Gym: Whether you're lifting weights or hanging out post-workout, this t-shirt blends performance and style seamlessly.

Unleash your inner beast and conquer your fitness goals with the GymFreak 365 Gym T-Shirt. Crafted for the dedicated fitness enthusiast in you, this t-shirt embodies both style and performance, making it the perfect partner for your relentless gym sessions.

Designed with the modern athlete in mind, the GymFreak 365 T-Shirt boasts a sleek and athletic fit that accentuates your hard-earned gains while providing maximum mobility. Whether you're smashing weights, tackling intense cardio, or mastering complex yoga poses, this t-shirt moves with you, ensuring unrestricted motion and total comfort.

Crafted from a high-performance blend of moisture-wicking fabrics, the GymFreak 365 T-Shirt guarantees to keep you cool and dry even during the most demanding workouts. Say goodbye to discomfort caused by sweat buildup, and hello to an invigorating exercise experience that lasts throughout the year.

The iconic GymFreak 365 logo emblazoned on the front showcases your commitment to fitness with pride. Available in a range of bold and vibrant colours, this t-shirt lets you express your personality while maintaining a professional edge – perfect for both the gym and post-workout outings.

Durability meets style as reinforced stitching ensures the GymFreak 365 T-Shirt withstands the test of time, wash after wash. This means it's ready to stand up to your relentless fitness regimen, no matter how intense you push yourself.

Elevate your workout wardrobe with the GymFreak 365 Gym T-Shirt. It's more than just apparel; it's a statement of your unwavering dedication to fitness, available 24/7, 365 days a year. Get ready to sweat, strive, and succeed in style.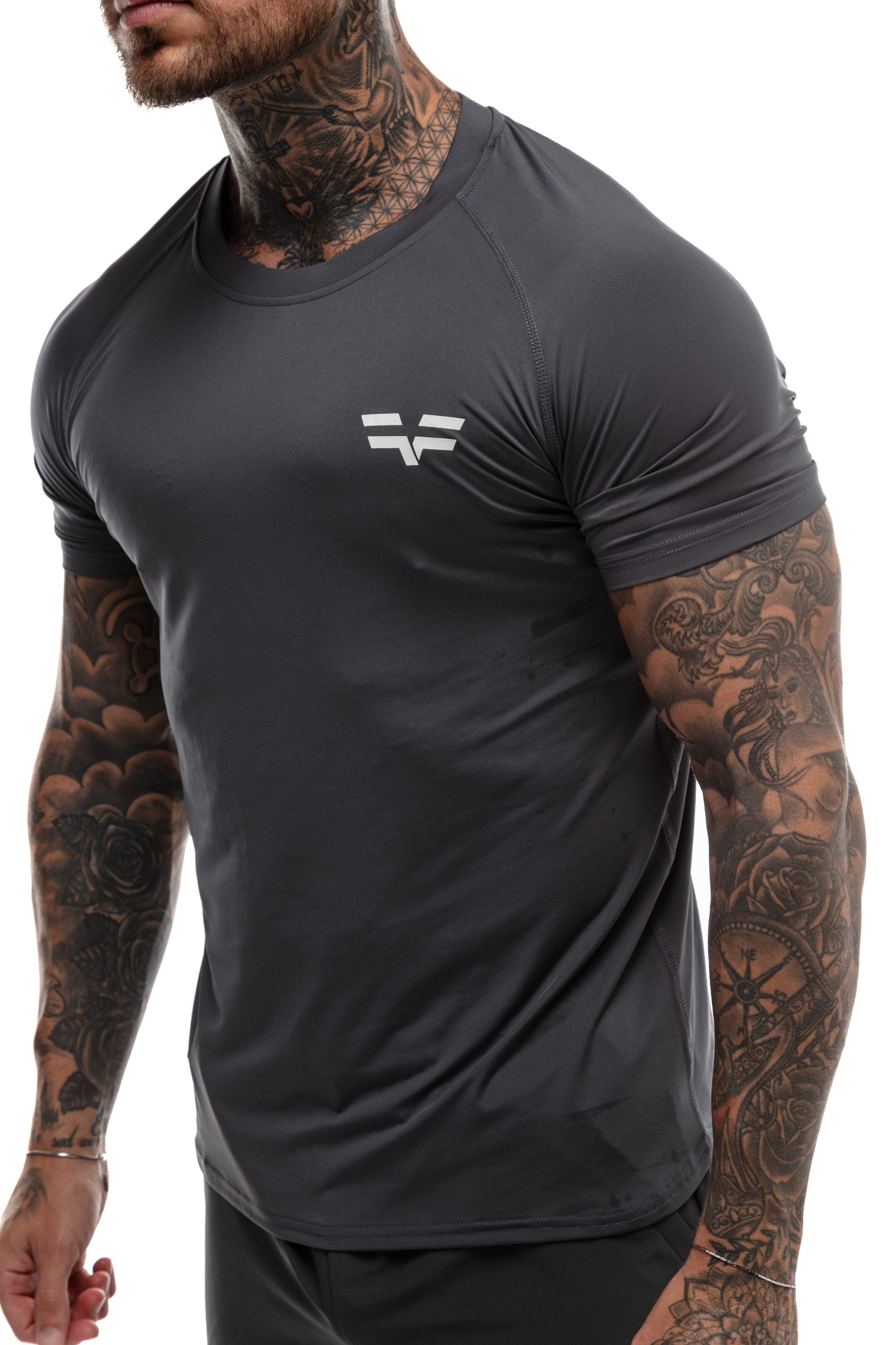 Shop the look