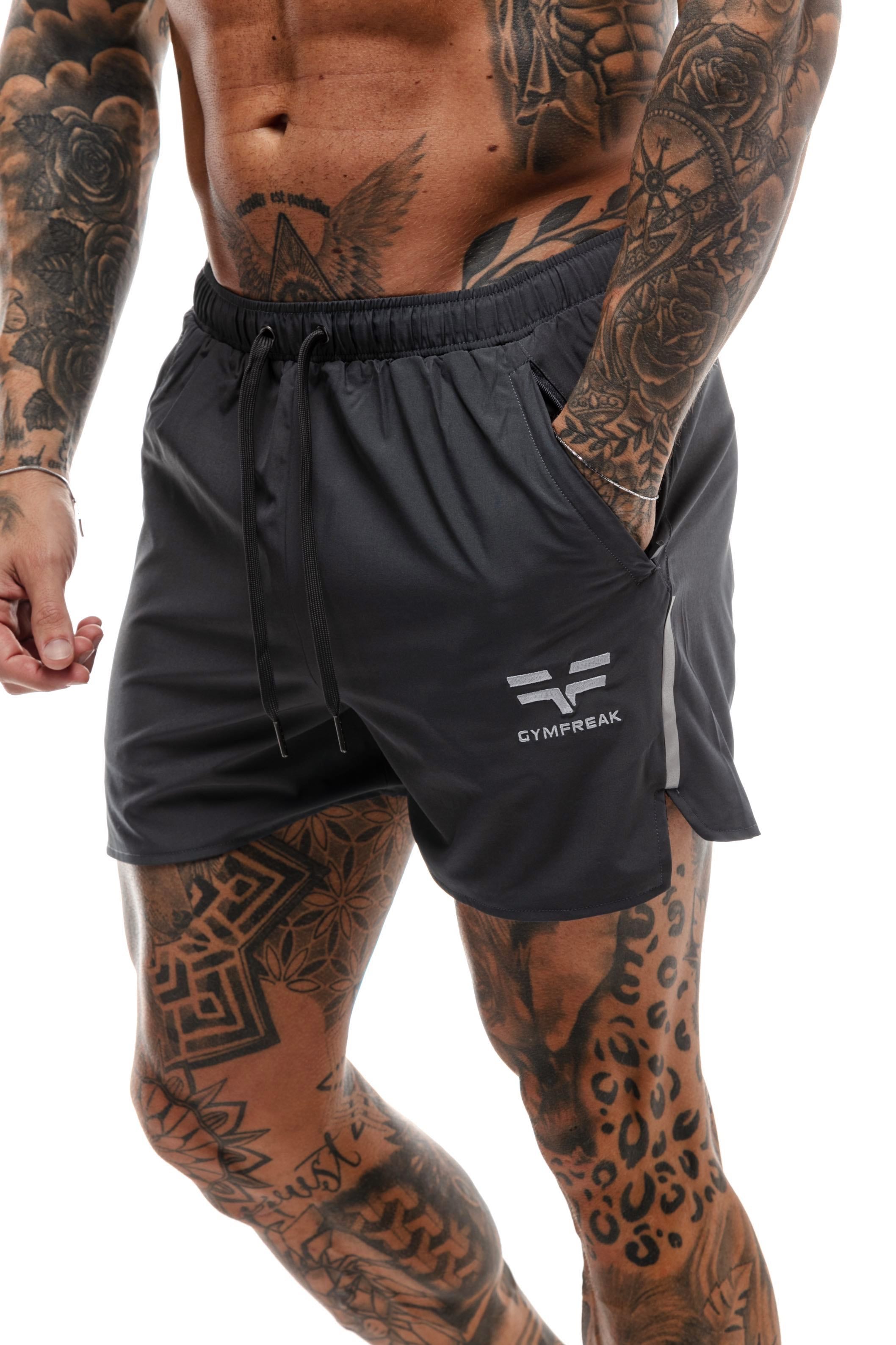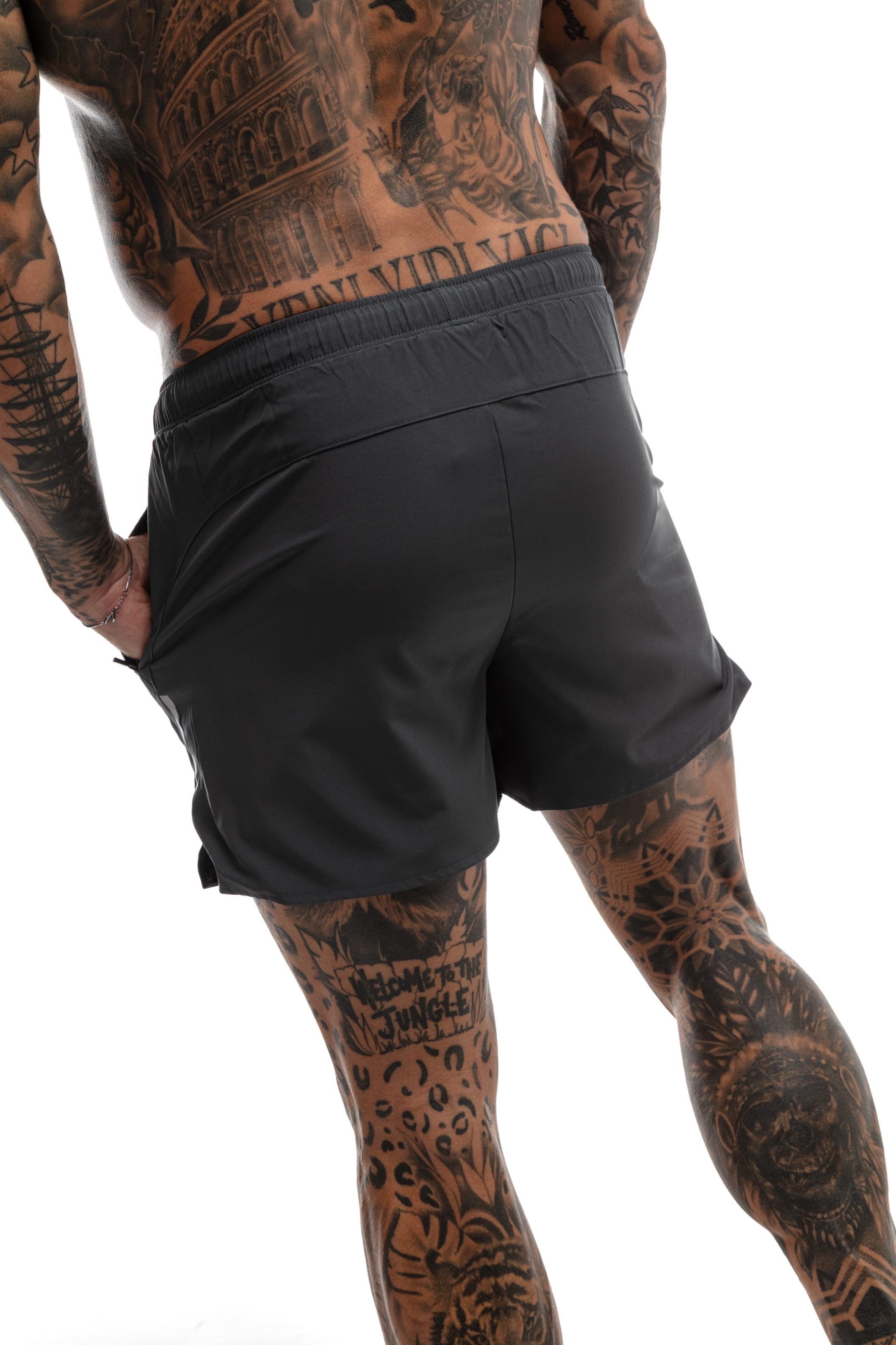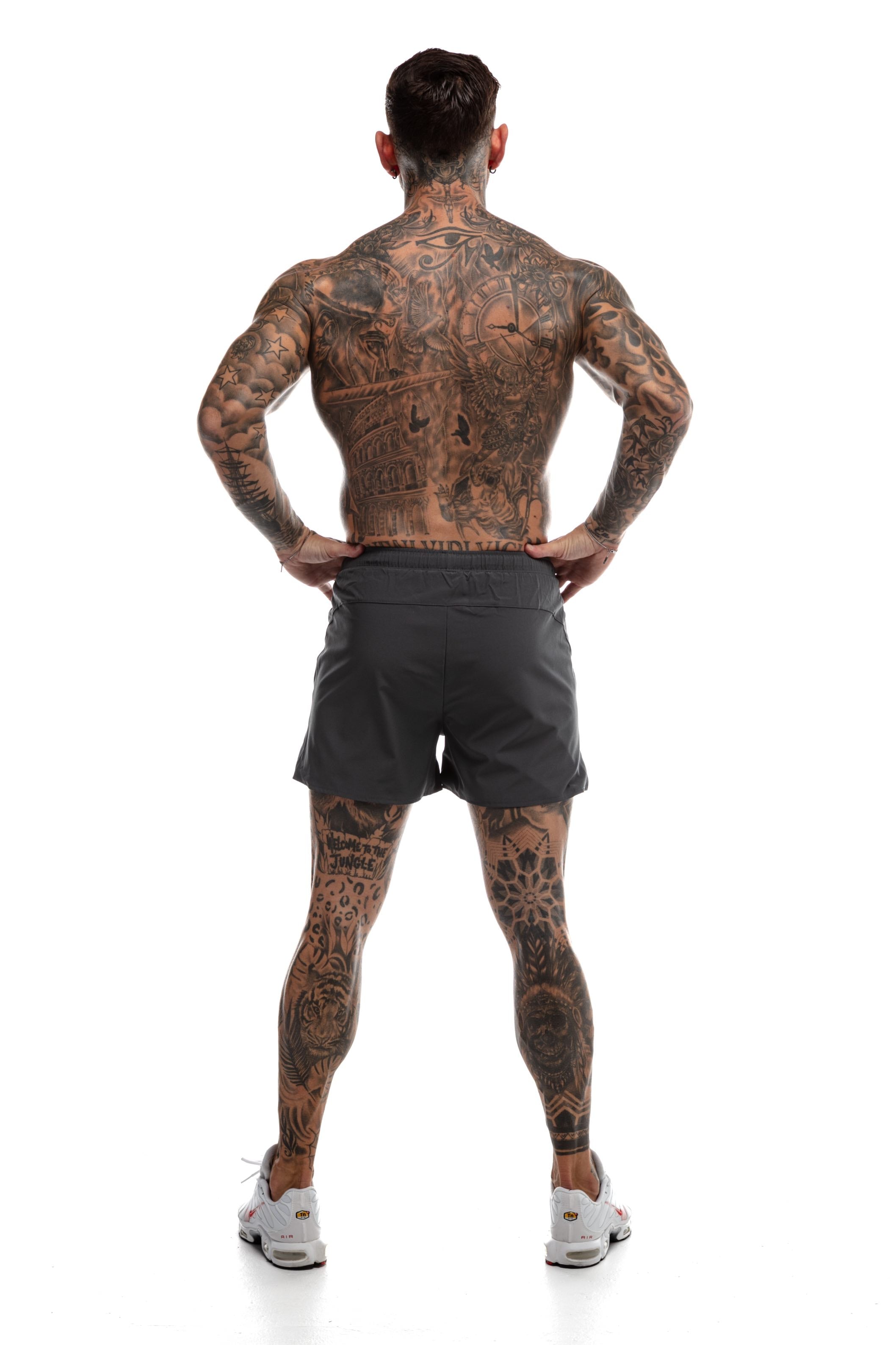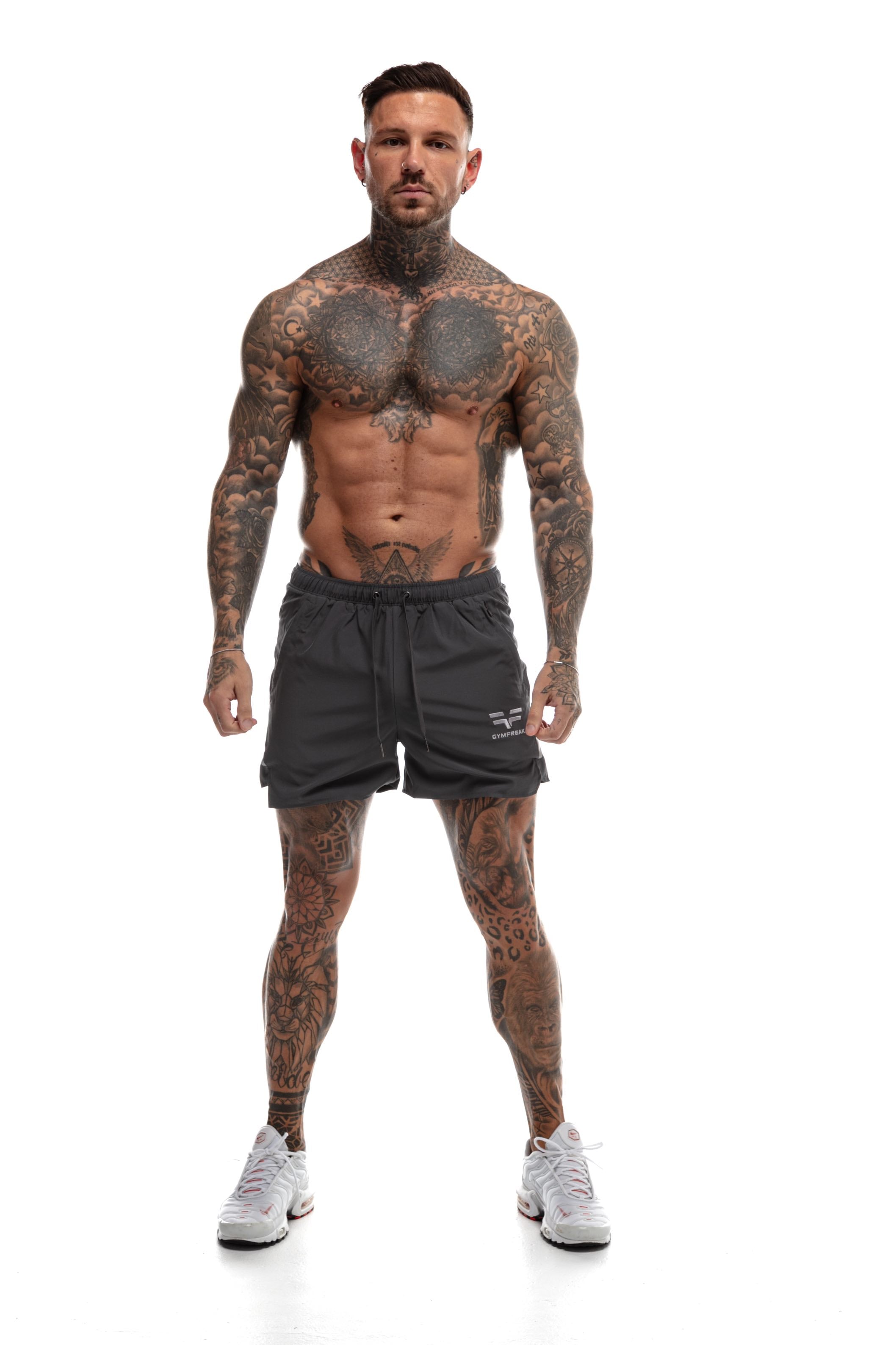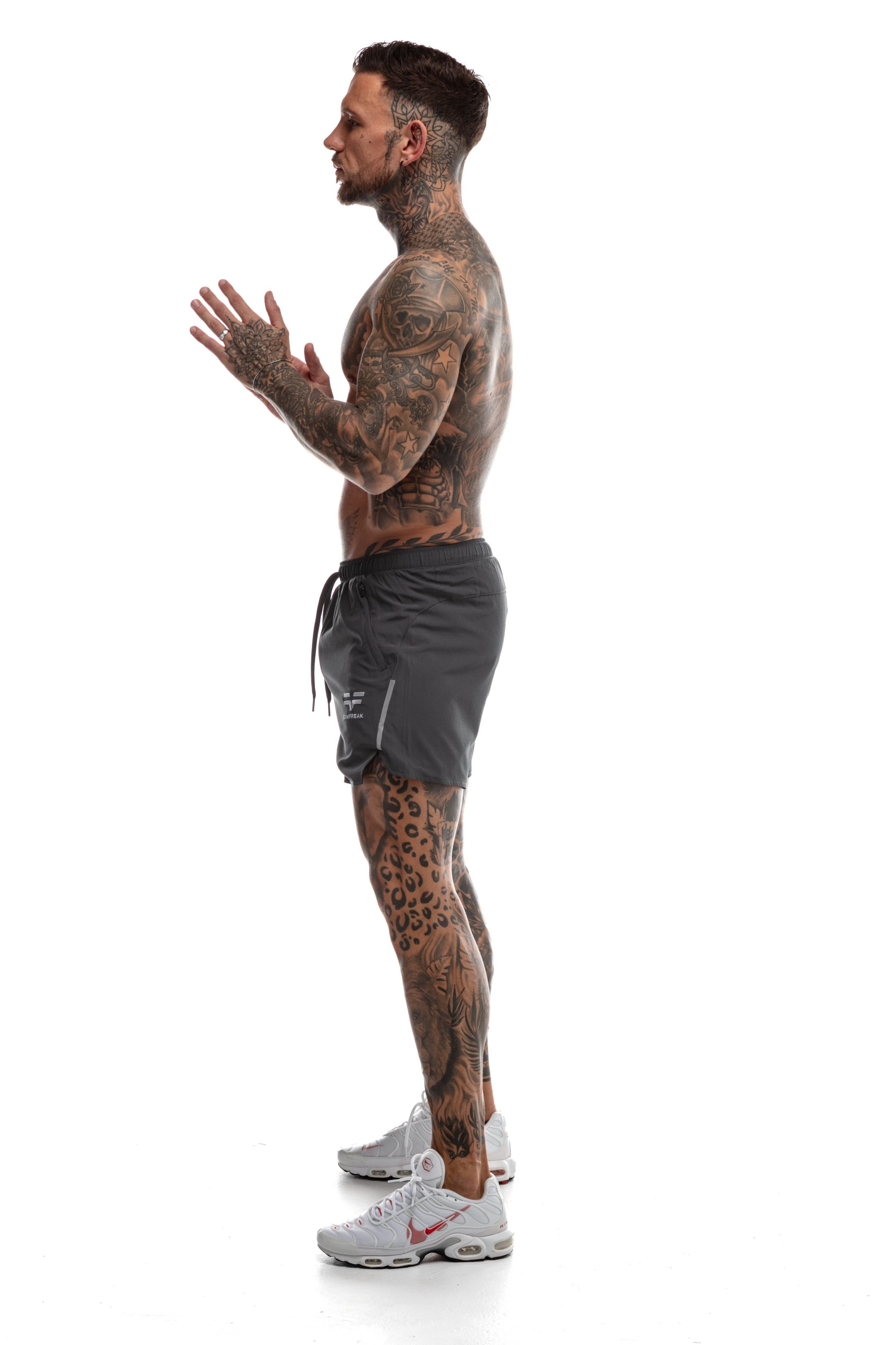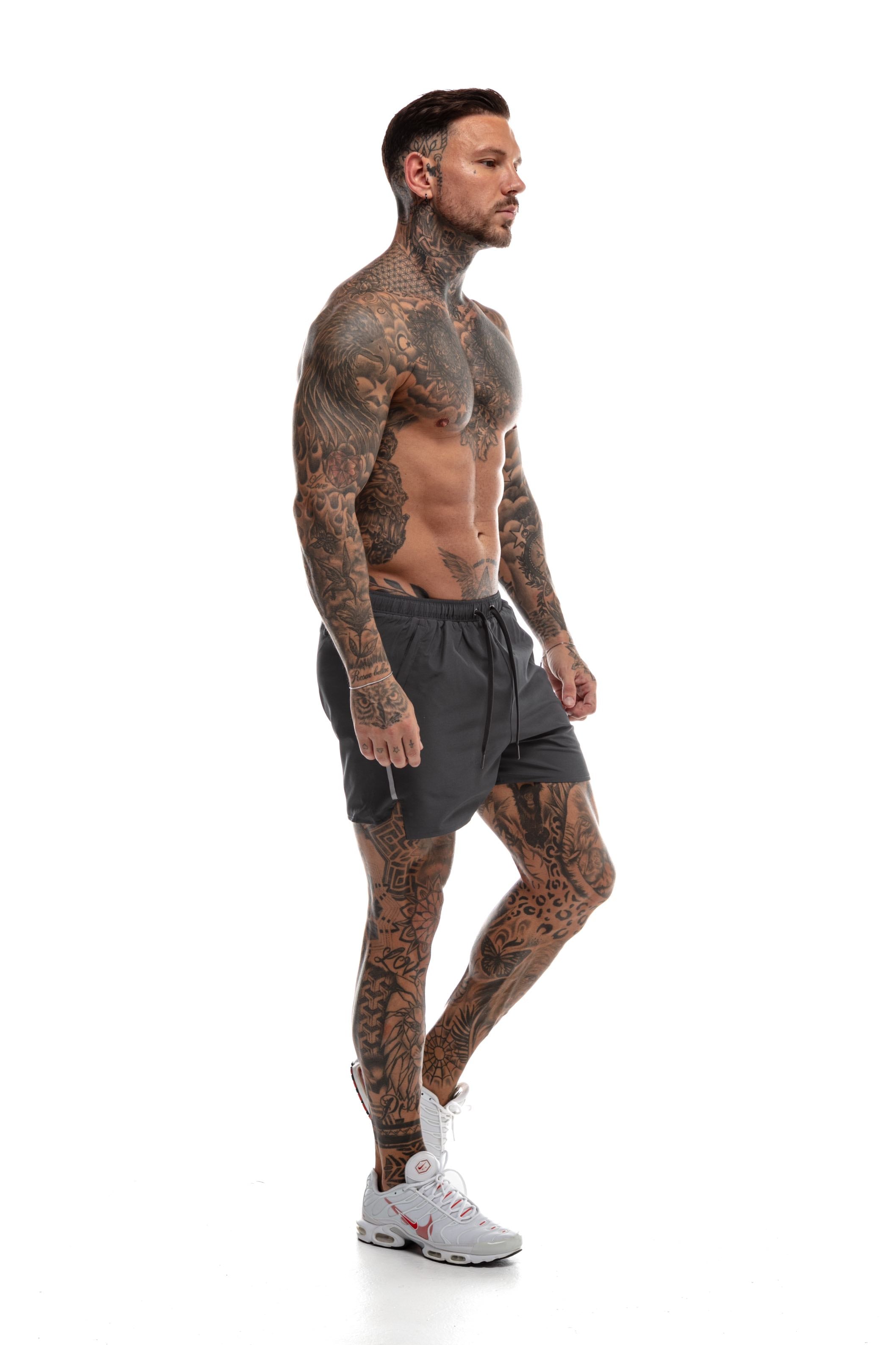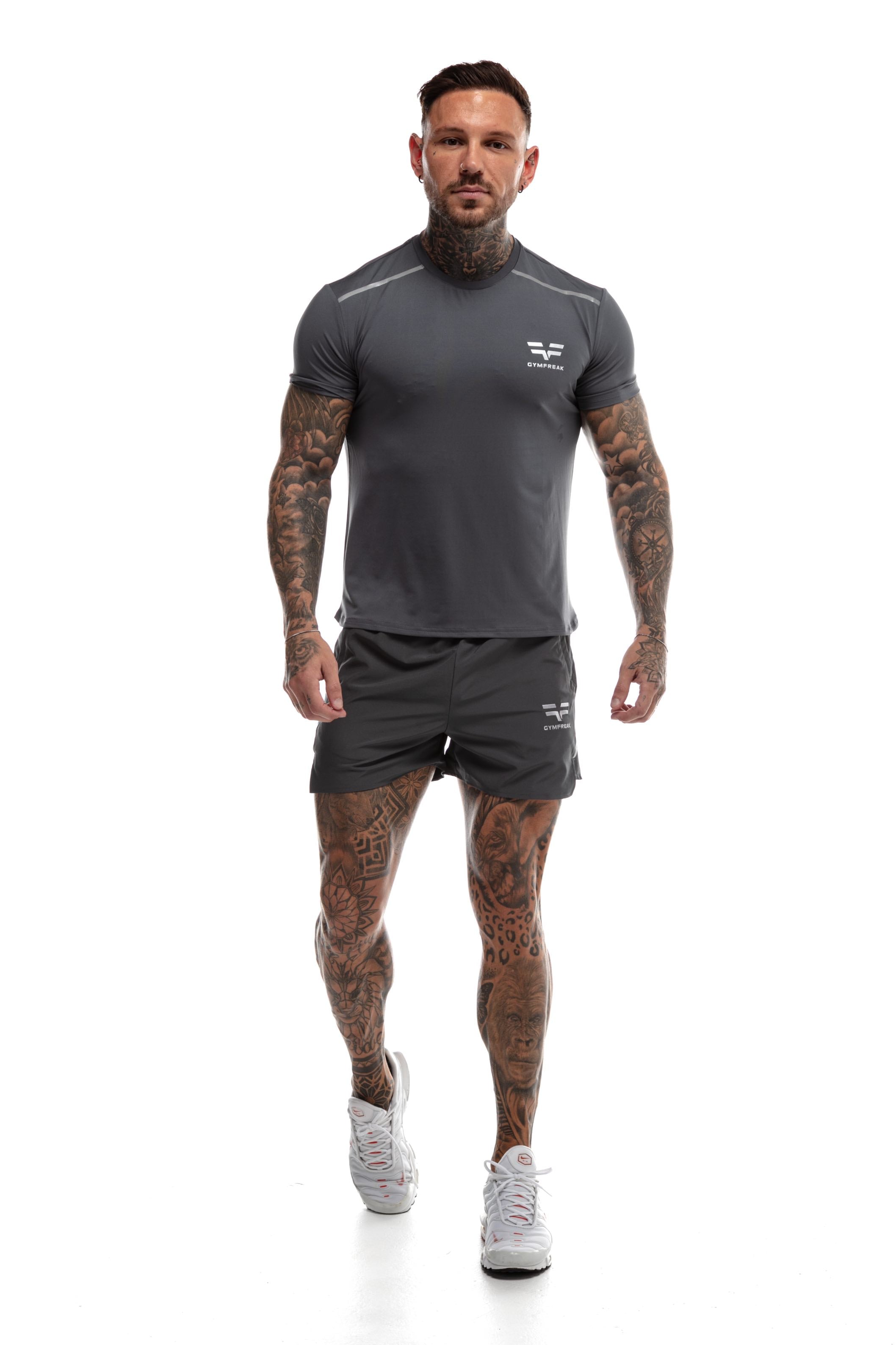 Copy of GymFreak Mens Fusion Shorts - Charcoal- 3.5 inch
---
Material: 97% Polyester 3% Spandex

Optimal Length: 3.5-inch inseam strikes the perfect balance between freedom of movement and coverage.

Zip Pockets: Thoughtfully designed zip pockets ensure your essentials stay secure and accessible during workouts.

Deeper Squat Cut: Specially tailored hem cut empowers deeper squats and dynamic movements while maintaining comfort.

Reflective Elements: Stay safe during low-light activities with strategically placed reflective designs and logo.

Premium Craftsmanship: High-quality materials guarantee durability, performance, and a sleek aesthetic.

Versatile Style: Transition effortlessly from the gym to casual outings without compromising on style.

Fitness-First Design: Every aspect of GymFreak Fusion Shorts is designed to enhance your workout experience.

Unrestricted Movement: Experience the freedom to push your limits and engage in a full range of exercises.

Welcome to the ultimate destination for fitness enthusiasts: discover the power and comfort of GymFreak Fusion Shorts! Engineered to elevate your workout experience, our 3.5-inch shorts are meticulously crafted to fuse style, functionality, and performance seamlessly.

Designed with your active lifestyle in mind, our Fusion Shorts feature thoughtfully integrated zip pockets, ensuring your essentials are secure and accessible throughout your training session. No more interruptions to search for your keys or phone – stay focused and keep pushing your limits.

What sets GymFreak Fusion Shorts apart is the innovative hem cut, strategically tailored to enable deeper squats without compromising on comfort. Feel the freedom of movement as you engage in your squats, lunges, and dynamic exercises, knowing that your attire is optimised for peak performance.

Safety is paramount, which is why we've incorporated a reflective design and logo into the shorts. Whether you're hitting the pavement for an early morning jog or training after sunset, these elements enhance your visibility, keeping you safe while you conquer your fitness goals.

Crafted from high-quality materials, GymFreak Fusion Shorts not only provide unparalleled performance but also exude style. With attention to detail and a sleek aesthetic, these shorts are perfect for both intense workouts and casual outings.

Experience the synergy of style and function with GymFreak Fusion Shorts – your ideal companion on your fitness journey. Elevate your squats, amplify your performance, and look effortlessly stylish while doing it. Join the fusion revolution today!