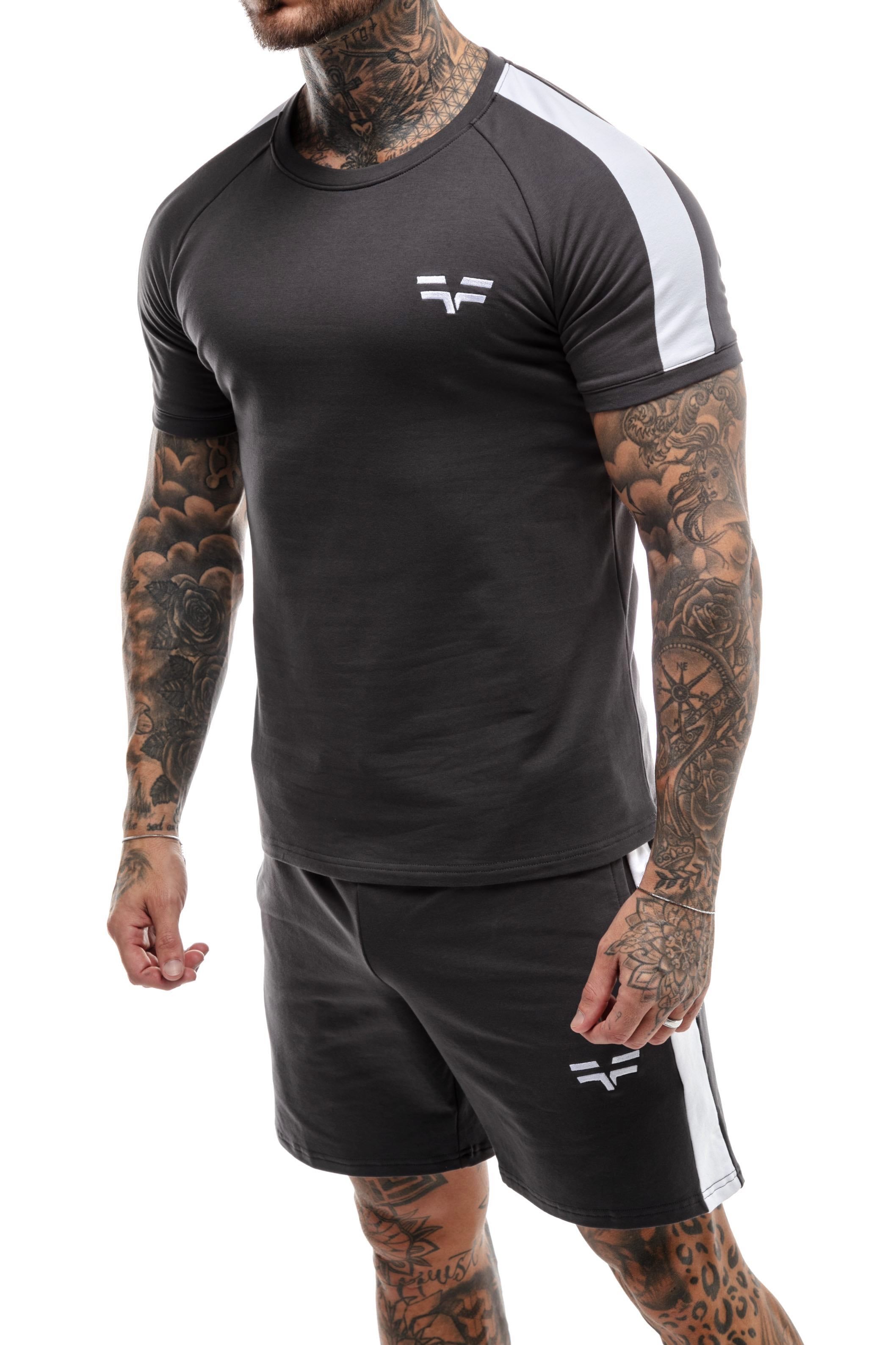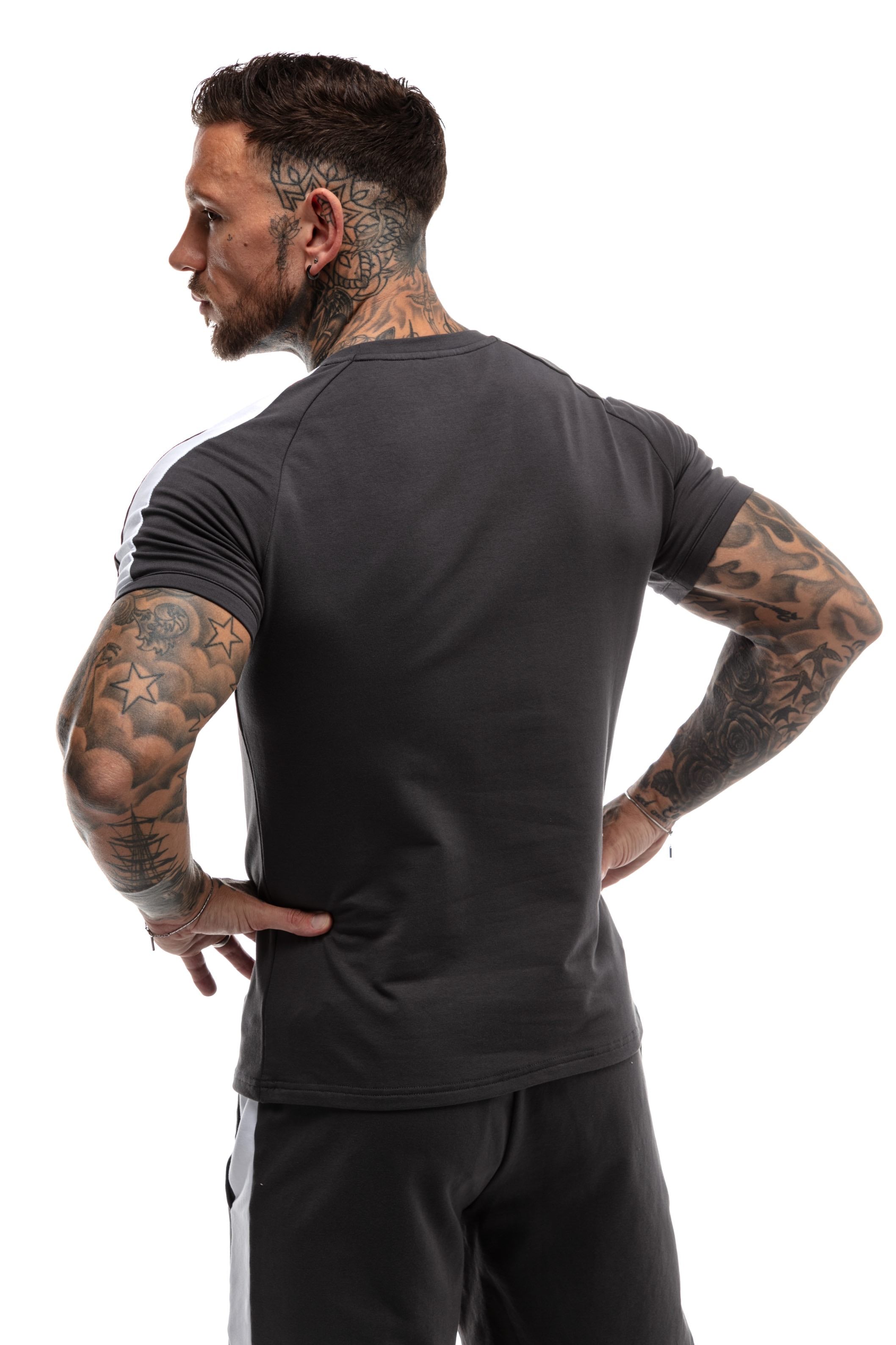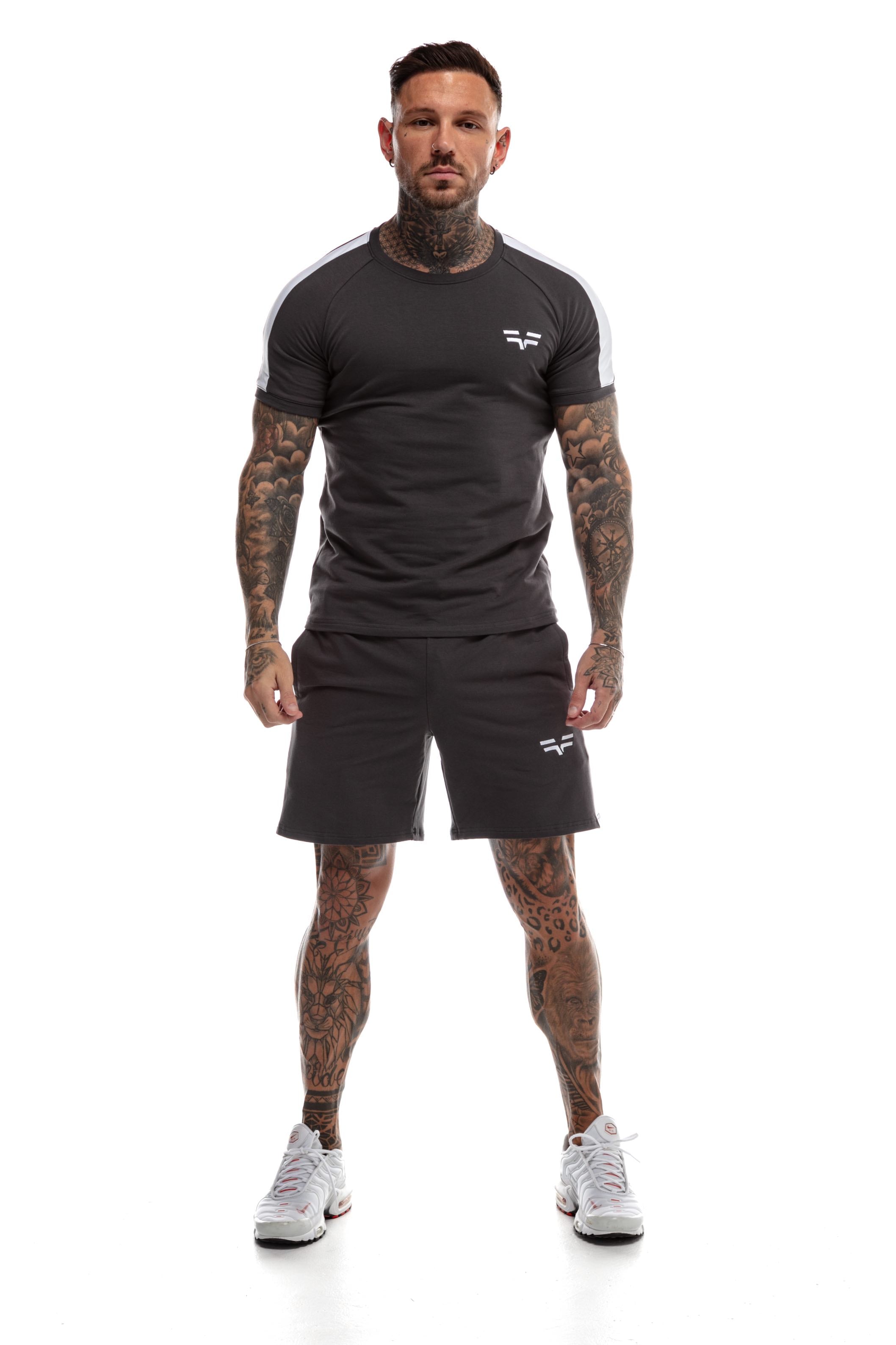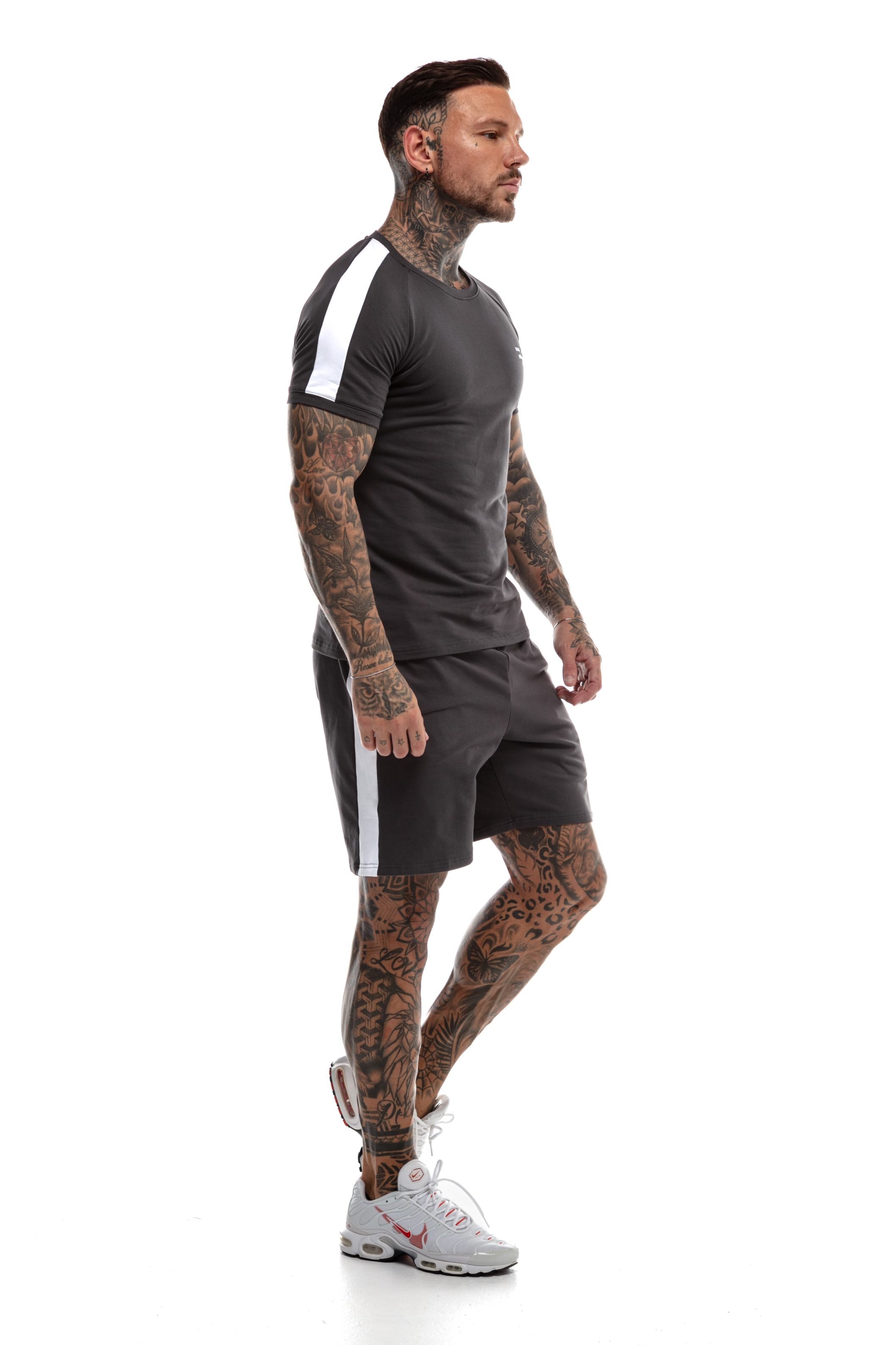 GymFreak Icon Range T-Shirt - Charcoal
---
Material –  95% Cotton 5% Spandex (fleece)

Ultimate Comfort: Luxurious cotton fleece lining provides a soft and cozy feel against the skin.
Versatile Style: Seamlessly blends smart casual design with athletic functionality.
All-Occasion Wear: Transition effortlessly from gym sessions to everyday outings.
Breathable Performance: Stay comfortable and cool during workouts while maintaining warmth.
Thoughtful Details: Meticulously designed silhouette and features for a sleek look.
Color Variety: Available in a range of versatile colours to suit your personal style.
High-Quality Craftsmanship: Experience exceptional durability and attention to detail.

Introducing our Icon Range Gym T-Shirt: Elevate your workout attire with the perfect blend of comfort and style. Crafted with meticulous attention to detail, this t-shirt seamlessly combines the luxurious feel of cotton fleece lining with a smart casual design, making it a versatile choice for both your gym sessions and everyday outings.

Designed to cater to your active lifestyle, our Icon Range Gym T-Shirt offers the ideal balance between functionality and fashion. The cotton fleece lining ensures a soft and cozy touch against your skin, providing warmth during cooler days without compromising on breathability. Whether you're hitting the weights, going for a run, or simply running errands around town, this t-shirt adapts to your needs effortlessly.

The smart casual aesthetic of our Icon Range Gym T-Shirt sets it apart from traditional activewear. With its sleek silhouette and thoughtfully designed details, you can confidently transition from your workout to social gatherings without missing a beat. 

Available in a range of versatile colours, our Icon Range Gym T-Shirt allows you to express your personal style while enjoying the benefits of high-quality materials and craftsmanship. Experience the perfect blend of functionality and fashion today and make our Icon Range Gym T-Shirt your go-to choice for all occasions. Elevate your wardrobe and redefine your active lifestyle with this exceptional piece.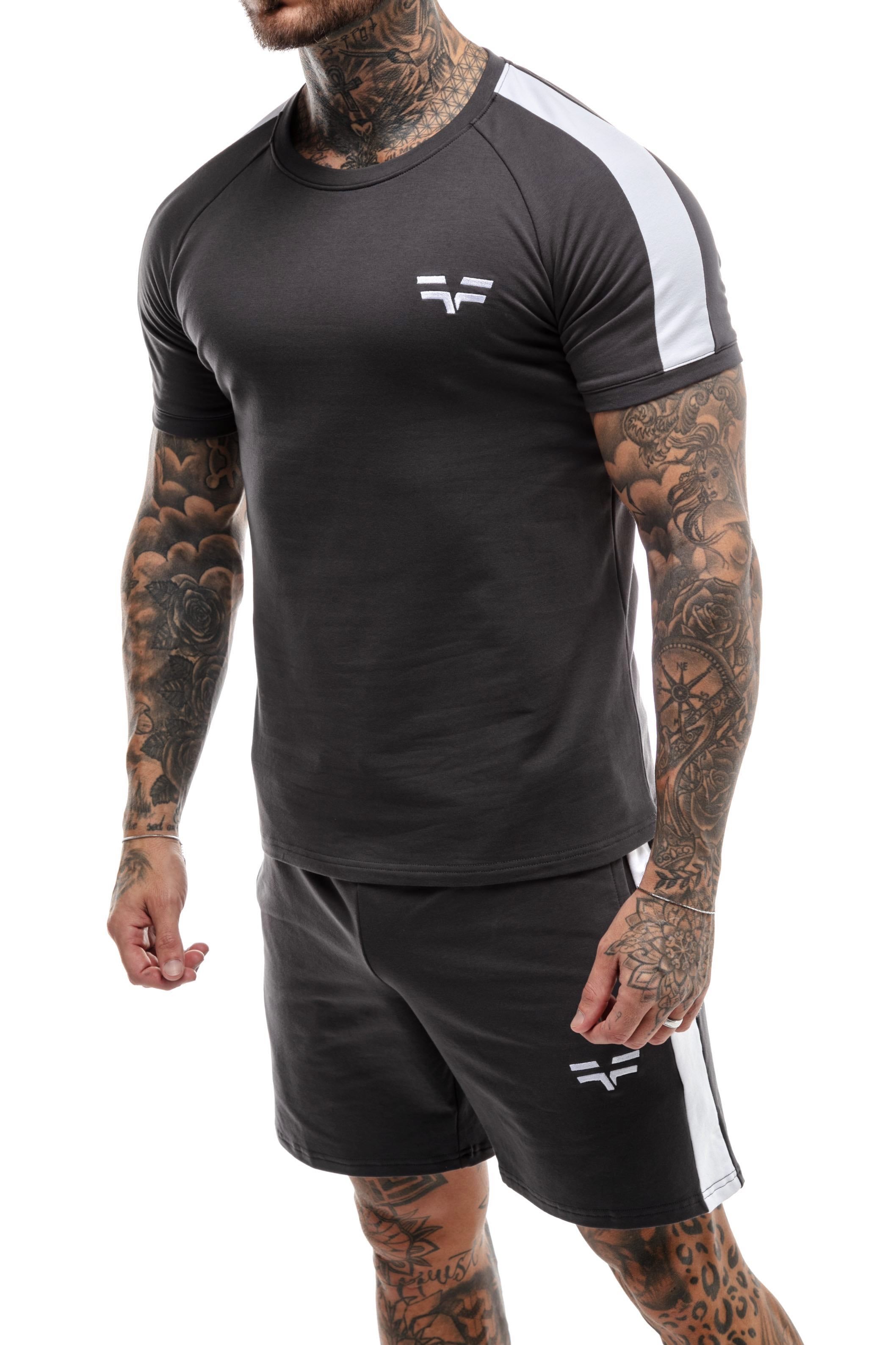 Shop the look